Have you come across Message problems iOS 10 on your iPhone 7 or other handset model? Sometimes your smartphone suddenly not receiving SMS and you can't send regular text on iPhone. What should you do? How can you deal with this bug? Is it something you are able to fix on your own or should you contact Apple?
There are many different iOS 10 tips and tricks. When you can't send messages on iPhone 7 you need to read about firmware secrets and follow the guide on how to fix iPhone not sending SMS problem. You can also fix Touch Bar problems on new MacBook Pro if you have this computer model.
Firstly, remember that you are not alone with the problem. Secondly, other users have successfully fixed iPhone not sending texts issue and thus you can do the same and enjoy iOS communication with your friends and family. Thirdly, get prepared for different problems and bugs with iOS platform. Apple is constantly updating its mobile operating system, fixing known bugs and creating new problems. Everything can be solved, sooner or later.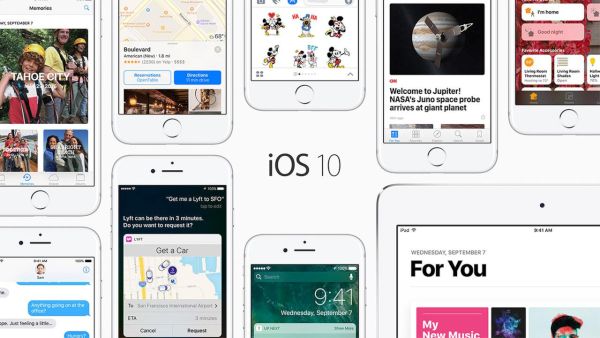 iOS 10 Tips and Tricks for iPhone Messages Not Received / Sent
Can you troubleshoot the issue? What should you pay attention to? There could be so many things that cause iPhone messages not sending and not received bug. It's great if you know what exactly causes the problem since it makes it so much easily to find a working solution.
This could be your network connection issues, carrier updates, hardware problems, old firmware version etc. Thus users report iTunes sidebar missing issue and other problems. Let's see what you can try to do right now.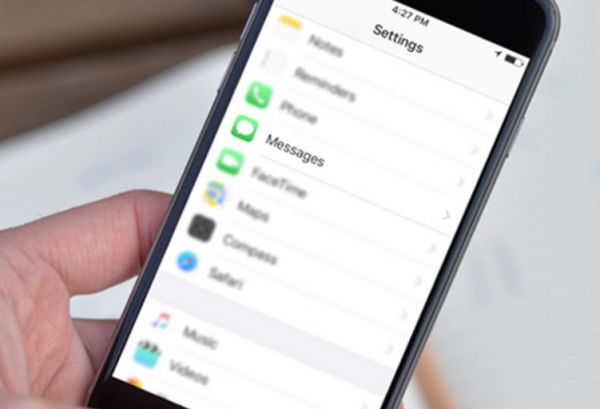 Don't Receive Messages on iPhone 7 Due to Old Firmware or Carrier Update
Both reasons can cause the problem. Are you sure you are running iOS 10? If you do own iPhone 7 or iPhone 7 Plus that were released in the fall 2016 you can try to update to iOS 10.2. If you have an older phone model you might be still using iOS 9. It's better to install iOS 10 firmware version in this case.
It could be possible that your mobile operator presented carrier settings update but you haven't installed it yet. Check it out:
Step 1. Launch Settings on your iPhone.
Step 2. Go to General menu.
Step 3. Select About section.
Step 4. If you see any carrier updates available you are advised to install it.
Poor Network Connection Issue
Sometimes you can't send messages on iPhone 7 due to poor network. Make sure there are no problems with your network connection. Maybe your WiFi network has a poor signal.
Here is what you can try to do:
Step 1. Launch settings on your iPhone.
Step 2. Turn off WiFi or Cellular connection.
Step 3. Force reboot your smartphone.
Step 4. When the handset is back on you should enable WiFi or your Cellular connection.
Step 5. Launch Messages app on iOS 10 and try to send your text message again. Maybe the problem will be fixed with these cool iOS 10 tips.
Message Problems iOS 10
Sometimes the problem is with your network. There are carriers that don't support MMS (for example). If you are not able to send SMS or MMS message you can contact your provider and double check if this format is supported or not.
There are situations when your MMS Messaging is turned off by default. You can enable it and enjoy sending this type of messages to your friends.

Activation Error
There is a guide for users who find 'Waiting for Activation error' message while sending the message. Try following this instruction:
Step 1. Launch Settings app on your iPhone.
Step 2. Choose General menu.
Step 3. Select Data & Time menu.
Step 4. Set up the correct time and date.
Step 5. Restart your gadget.
Step 6. The error should be fixed. P.S. Always back up your iPhone no matter what you are trying to fix.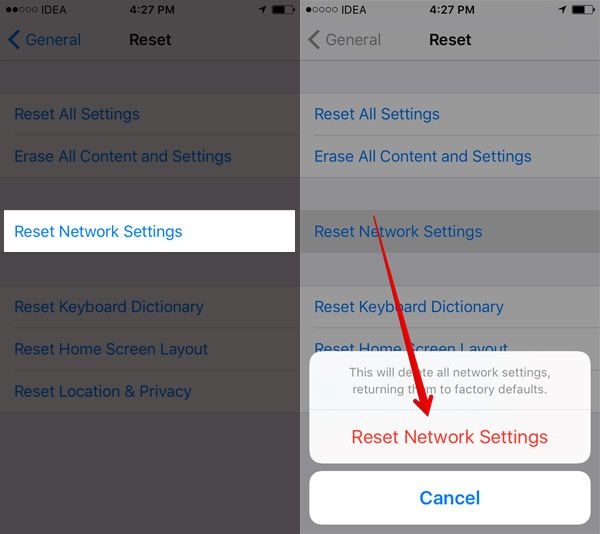 Reset Settings to Fix Can't Send Regular Text iPhone
These are some things you can complete in hopes to solve the bug:
Step 1. Go to Settings and select General menu.
Step 2. Tap on Reset – Reset Network Settings.
Step 3. Now restart your iPhone and launch Settings once again [you can also stop social network Facebook from accessing data on your smartphone].
Step 4. Scroll down to Messages app and click on Send & Receive section.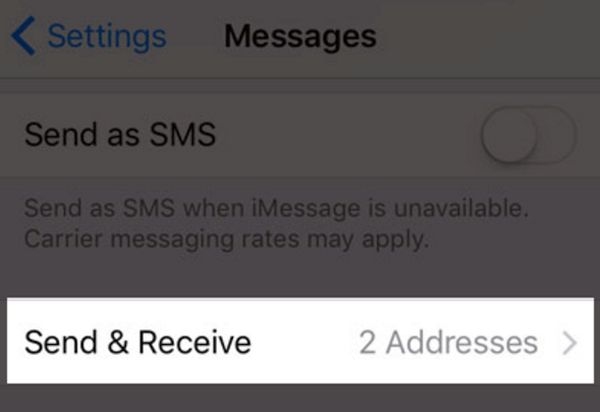 Step 5. Sign out from your Apple ID.
Step 6. Close Settings app.
Step 7. Launch Settings again and choose Messages – Send & Receive – Apple ID for iMessage.
Step 8. Sign in to your account.
You should be sure that your Apple ID along with your iPhone phone number are added to 'You can be reached by iMessage at…' section.
Step 9. Reboot the phone and you'll receive and be able to send text messages on iOS 10.
If you still experience the problem you need to contact Apple Support and get professional help.