Isn't it amazing to get a new cheap iPhone 5? It is possible to get this sixth-generation smartphone made by Apple because Verizon starts to offer $99 iPhone 5. However, this offer is available to some customers.
Find out if you are eligible to purchase a low-cost iPhone from Verizon or you can purchase unlock for Verizon iPhone for the almost same price but for any Sim card. What requirements should you meet in order to buy a cheaper iOS handset? What stores offer this awesome deal? Should you get a sixth-gen smartphone now or wait till the Cupertino-based company releases the next iDevice this year? There are so many worries and doubts. We hope our post can clear them up to you.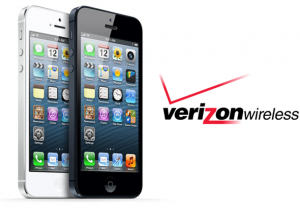 About Verizon iPhone 5 $99 Deal
The regular price for the latest Apple smartphone is $199.99. Still some visitors of the official Verizon's site noticed this week that the iPhone 5 listed on it was offered for $99.99. Of course, this extra $100 saved on such a purchase will never be excrescent to you.
It's not a mystery that Verizon iPhone 5 becomes less expensive. This mobile operator has already confirmed that such a deal is real. Yet it is not available to everyone. This is the promotional price that won't last forever.
According to the U.S. carrier, it will offer the 6th generation iOS handset for $99.99 till June 30th. Only a select group of operator's consumers can get it with a $100 discount. Verizon identifies these lucky people itself as customers who are "interested in making the transition to a smartphone."
Each customer will get an email from Verizon with the deal described. There is no information on how you can qualify for the offer. What do you think about being able to get an iPhone 5 for 50 percent off its retail price? By the way, the next iPhone 5S is rumored to be presented in August.
Also you can order unlock iPhone 5S AT&T carrier – permanently unlock 5s models!