Are you using Facebook for iPhone? Here come iOS 10 tips that help you to prevent the social network from accessing your iPhone address book and contacts. Follow the step-by-step instruction and learn more about Facebook privacy. There are so many secrets to explore when you update to iOS 10 firmware version. This is the most recent update presented in the fall 2016 for a number of supported Apple devices.
Firstly, let's make sure you are running iOS 10. All users who have gotten the latest iPhone 7 and iPhone 7 Plus get the new firmware already pre-installed. Those who have previous models (iPhone 6s, SE, 6 and other) that are compatible with the operating system can find direct links to this platform and install it through iTunes or directly on the smartphone.
Secondly, you should know that your iPhone address book can be protected from access by Facebook mobile version. Enjoy the interesting iOS 10 tips and restrict the access to your personal data.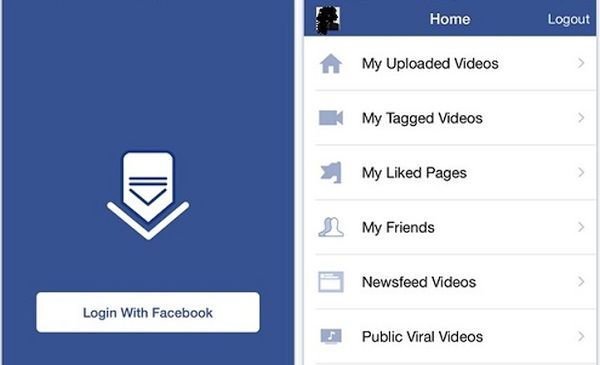 About Facebook Privacy
Sometimes you see people you don't even know if Facebook chat. Is it something you are greatly annoyed with (learn how to fix unpleasant iOS 10 bubble effect problem)? Well, Facebook always suggests different people you might want to be friends with even though you have no idea who they are. Your iPhone contacts are uploaded to the social network once you gain this app an access to the smartphone address book.
If you are tired of friend suggestions option you can stop iPhone Facebook program from offering you new friends and accessing your contacts list. There is nothing difficult. It is a quick solution so you can take full advantage of it right now.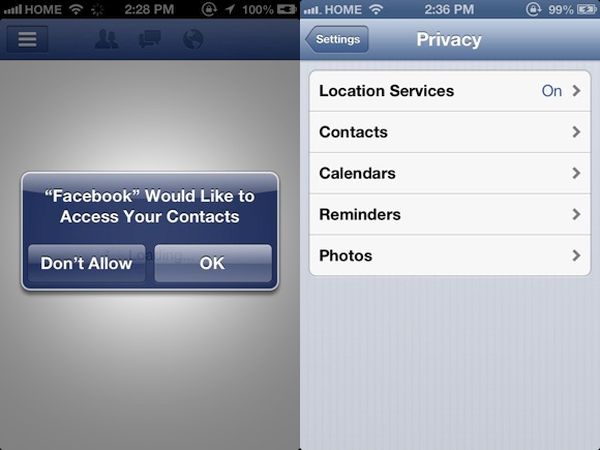 How to Prevent Facebook for iPhone from Gaining Access to Your Contacts
First Thing to Do: Remove Synced Contacts
Step 1. iOS 10 secrets are unveiled. You need to delete the contacts synced with Facebook from this social network.
Step 2. On your iPhone launch your favorite web browser and visit https://www.facebook.com/mobile/messenger/contacts/.
Step 3. There will be a list for all contacts that are uploaded to the social network. Look under Uploading and Managing Your Contacts and you will find a Delete All button. Click on it. This way you'll delete all the synced contacts.
Step 4. You need to confirm your decision. Then all the contacts will be removed and you will get no information about your friends beginning to use Messenger.
Step 5. Make sure you disable Continuous Uploading feature in Messenger. If it is turned on all the contacts you have just removed will be automatically uploaded again when the applications is synced with Facebook.
Step 6. Remember to log out and clear your cache (compare iPhone 7 vs iPhone 7 Plus) before the changes will fully apply.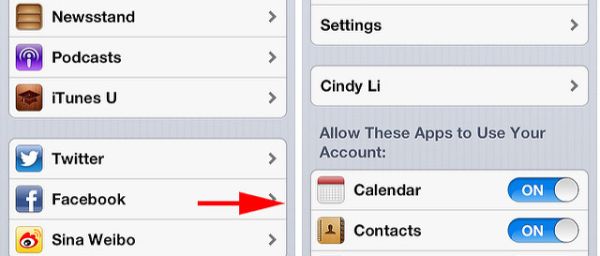 Second Thing to Do: No Access to Addresses
Step 1. The Facebook iPhone tricks continue when you tell the social network to not access your addresses. So launch Settings on your 'fruit' gadget.
Step 2. Select Facebook section.
Step 3. There will be a switch near Contacts. Disable this feature. This way Facebook should not get into your addresses ever again.
Third Thing to Do? No Access to Contacts List
Step 1. You should protect iPhone contacts now (remember to back up iPhone). Once again, this can be done directly on your iOS 10 handset.
Step 2. Go to Settings.
Step 3. You'll have to scroll down so that you can get to Privacy menu and click on it.
Step 4. There will be Contacts section. Press on it.
Step 5. There is another toggle near Messenger. You need to toggle it. Now the popular social network will have no way to get to your contact information and use it to suggest you new friends.