When do you start thinking of how to backup iPhone 6s? Well, you should absolutely created copies of your device once in a while, especially before you install a newer firmware version. This is something many of us forget to do. Still the procedure is must-do when you are planning to get a newer phone.
Preparing to update to iPhone 7? This phone is expected to arrive in less than a month from now. Pretty cool as there are many Apple users out there who already purchased iPhone 6, 6s, 6s Plus or SE model (this is the smaller 4-inch version presented in the spring) and might also get the next generation device.
How Do I Backup My iPhone 6s to iCloud
This is probably the easiest and fastest method of backing up. You don't need your computer since everything can be performed right on the handset. You are advised to follow this guide before you install iOS 10 which will bring a lot of interesting features, options and possibly issues and bugs.
Step 1. You need to have WiFi network with stable connection.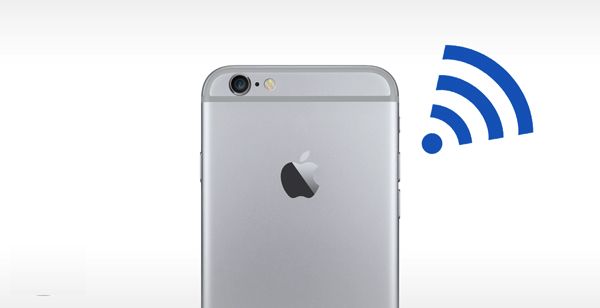 Step 2. Once you connect the phone to WiFi at home or somewhere else and select Settings menu.
Step 3. Choose iCloud option [if you are running iOS 8, iOS 9 or next iOS 10 that are all supported by iCloud Activation remove service].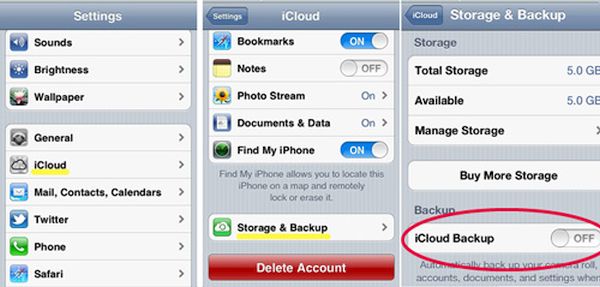 Step 4. Make sure iCloud Backup feature is enabled. If it's not you should turn it on.
Step 5. Such method could be pretty long. Everything depends on how fast and good your WiFi connection is.
Step 6. When you think the backup is done you need to go to Settings and double check that you have succeeded. Just go to iCloud again and select Storage menu. Go to Manage Storage.
You should always force iPhone backup before upgrading and updating [by the way, Apple offers customers to upgrade to new iPhone 7 online]. You should also remember how to backup old iPhone when you have plans to purchase the newer version. We believe this fall could bring an interesting upgrade also main changes might be only introduced in 2017.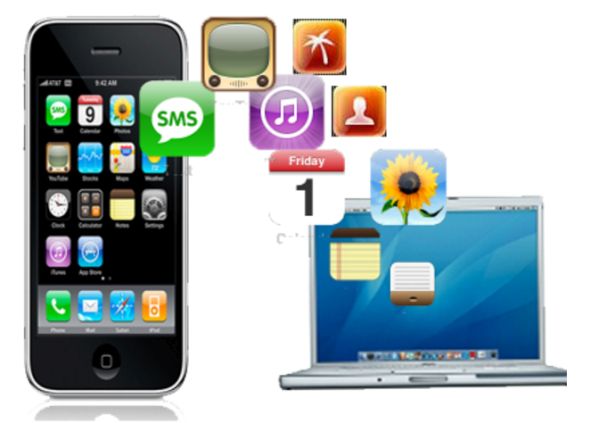 How to Manually Backup iPhone 6s via iTunes
Why do you need to follow our guides? When you have a saved copy you will not lose your data. In case anything happens you will just restore from your backup version and have all your contacts, photos, videos, music right on the phone again. It's also a nice way to transfer content to another phone, for example iPhone 7 or iPhone 7 Plus.
Step 1. You'll need a computer (PC or Mac) and iTunes program. It should be the most recent one.
Step 2. You also should use USB cable. You'll connect your smartphone to iTunes via it.
Step 3. Launch iTunes on your computer.
Step 4. Wait until your phone is detected. It takes a while.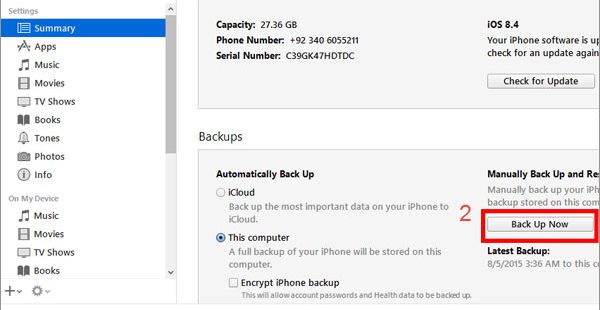 Step 5. Press on Backup Now menu.
Step 6. Your iPhone back up version will be created.
You can also use a different method: once iTunes is launched you should press on File and select Devices – Back Up option (or instead you can click on Sync menu and sync the handset to your PC or Mac – syncing also created backup version but it happens automatically). Once you do this you can also factory unlock your iPhone using distant and affordable IMEI unlocking option.
Now you know 'how do I backup my iphone 6, SE to my computer' so use this guide before updating to iOS 10 or moving your data from old phone to the new iPhone 7.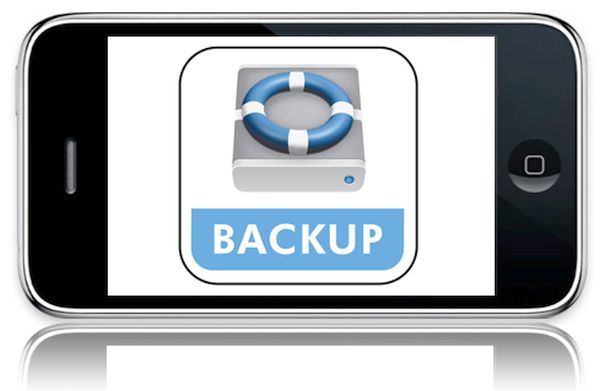 You might want to know if there are any other answers to your question 'how do you backup your iphone 6s' and we should note that there are different programs that can help you out. It is possible to save copies of your disk with backups and choose external drive.
Sometimes you only need to save the copy of your photographs or messages. You might also need only some parts of your old phone when you are buying a newer one. In such situation you can look for programs similar to AnyTrans or another alternative to typical iTunes or iCloud methods.
Such programs are not difficult to use. For example, with AnyTrans all you have to do is install it on your computer and select iPhone content you wish to copy. The program displays your categories after you plug the handset to your PC or Mac. If you are planning to further unlock your smartphone you also need to run IMEI check service to learn all the details about your iPhone, carrier and activation / blacklist statuses.
Select what you need to save and wait till the backup is created. This could take a while as it happens with any saving operations. So be patient and keep in mind to back up once in a while.