How much would you like to control security and automation at your home with the help of one smartphone, for example, the iPhone? AT&T introduces a new service. The company starts to offer its new AT&T Digital Life home security system. It is already available in 15 cities across the U.S. and will be available to additional 50 cities by the end of 2013.
Where is home security service from AT&T available? When was AT&T Digital Life launch date? What does it offer U.S. customers with iPhone and other smartphones?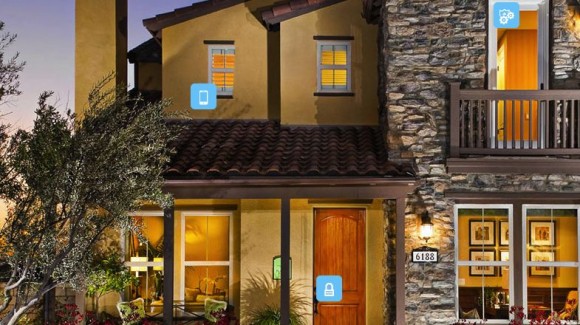 The home security system is available 24/7. AT&T Digital Life is monitored, but this is not its main benefit. The carrier lets its consumers control their home security from web browsers, iOS applications or apps for Windows Phone and Android gadgets.
You can install cameras to control the security. You can turn lights off and on, lock the doors and even change various appliances with the iOS smartphone and other handsets. Living in wirelessly controlled home should be much fun. But this fun costs money and you have to pay for it each month.
You are able to select which alerts you wish to get and how. All the emergencies and alerts will be responded by experts who are working at AT&T-owned monitoring centers.
Right now the company has two pricing packages. One basis package is "Simple" and the other one is "Smart" with additional features available with both offers. You can get 5 more options at an extra cost, including ability to save energy, detect and control water, add live video, etc.
Everything depends on how much you want to get from AT&T offer and how much you are willing to pay for your comfort and automation. Digital Life home security from AT&T starts at $29.99 [this is monthly payment], and you'll have to pay another $149.99 for system installation and its equipment.
The service is now available to people in San Francisco, Chicago, Los Angeles, Seattle, particular areas in New Jersey and New York City, Miami and other cities. What do you think about this system?