Is your iTunes sidebar missing? There are users with Mac or Windows computers who are using iPhone 7 (iPhone 7 Plus or other popular 'fruit' phone) or iPad and have updated their desktop program to discover new iTunes 12.4 problems. Have you also installed this version of Apple tool? Can you not find your sidebar anymore? Is there a quick fix to your issue? It is great that you can send disappearing photos on iPhone by following a simple guide.
Apple is constantly updating its software and hardware. Every year the company presents new popular gadgets (some of them are becoming extremely popular, others are just popular among millions of customers from all over the world and there are devices that are less popular yet a lot of people are still buying them because this is 'Apple'). We know how to find sidebar in iTunes. We will share our knowledge with you. Return this useful part of the Mac / Windows program to your computer.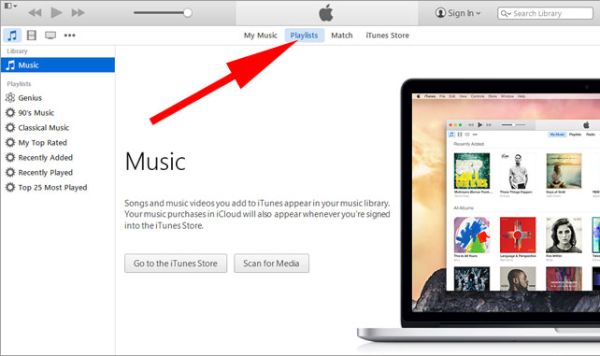 Disadvantages of Can't Find Sidebar in iTunes 12 Bug
It is easy to sync your new iPhone 7 with iTunes, download songs, apps, games, audiobooks and other staff using this desktop application. Sidebar makes the whole navigation process simple, quick and easy.
This addition is very important. You'll have to spend more time while transferring songs, TV shows, movies etc. from iTunes to your iPhone or iPad. Without this feature you'll be disappointed and this is the main reason why you should deal with no sidebar in iTunes 12. Let's get it back.
How to Enable Sidebar in iTunes
It is great that you can easily fix iTunes sidebar missing problem, hide and unhide it as well as customize it. Isn't it awesome? Let's fix your iTunes 12.4 problems right here right now and the problem will be gone. Remember that you can easily connect 5K display to your Mac.
Step 1. Launch iTunes on your computer. This 'how to find sidebar in iTunes' instruction works great on both Mac machine and Windows PC computer.
Step 2. Go to 'View' section.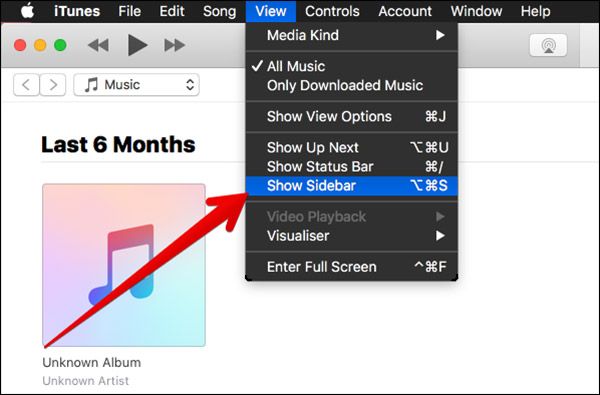 Step 3. There will be a drop-down menu. Choose Show / Hide Sidebar option (the one you need to use at the moment). When you see no sidebar in iTunes 12 you need to enable it. When you wish to hide this option you should disable it. This is really simple.
Will you customize your iTunes sidebar once you locate it? We hope that the guide on how to display sidebard in iTunes is useful to you and any iTunes 12.4 issues you face will be gone once and forever [it is possible to sync iPhone with Windows 10 computer, isn't it great?].
Once you deal with can't find sidebar in iTunes 12 you can learn how to use some customization options and edit it.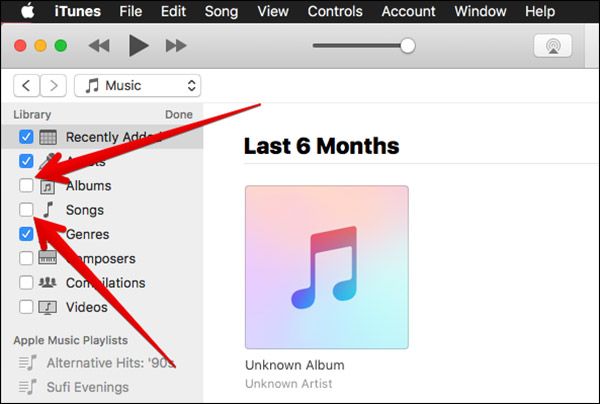 iTunes Sidebar Customization Guide
Step 1. Update to iTunes 12 or newer version on your computer. Only these versions allow you editing the program's elements.
Step 2. Once your cursor is moved towards Library section there will be 'Edit' option.
Step 3. Click on Edit to start the Mac customization process.
Step 4. There are different options you can turn on and off. You can edit your albums, recently added, genres and other features. Enable and disable what you wish to change by checking or unchecking the options.
Step 5. Once you are happy with the changes you can confirm your decision by clicking on 'Done' option. This way your customizations will be saved.
That's pretty much it. You know how you can return your iTunes sidebar once it is missing from the program. You can also customize some of the features to be visible or disappear. This is a cool way to make your version of iTunes better and more interesting and useful to you. Add changes and don't be afraid to play with the app's settings.
What do you think about new iTunes 12.4 version? Isn't it cooler than the previous release?