A number of Apple fans has already experiences various issues with their fingerprint sensor. Some were unable to complete Touch ID set up or tasks, others noticed that this wonderful feature stopped working suddenly. If you are unable to activate Touch ID on your iPhone iOS 10 you should follow the simple steps below and successfully solve the problem.
iPhone 7 Touch ID Not Working
This should not be a common problem. So when you notice that something is wrong with your fingerprint identity sensor on iPhone 7, 7 Plus or earlier model updated to iOS 10 firmware version you have to take some action and resolve the bug as soon as possible.
Why would the sensor act this way? What should you do when you are unable to activate touch id on this iphone? The reason could be silly. Maybe your finger is sweaty or you don't place it correctly on the Touch ID sensor. Let's see what simple steps you can follow to deal with such situations.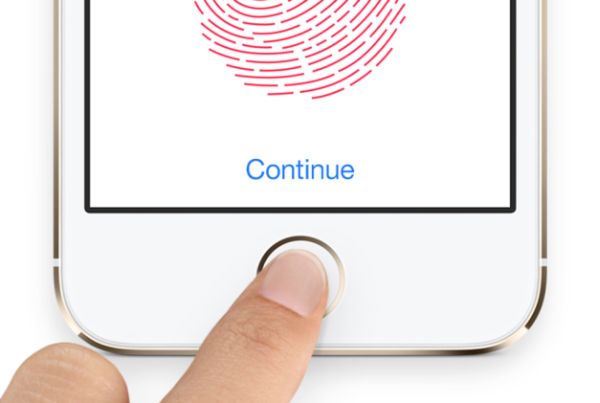 How to Fix Touch ID on iPhone 7 Plus and 7
Method 1. If Touch ID Failed on iPhone 7
Follow all these steps to solve the issues on-the-go:
Step 1. Wash your hands to make sure your fingers are clean and not sweaty. You should also dry them before trying to press on Touch ID button again.
Step 2. Gently clean your Home Button on the iPhone. Use a smooth cloth for this purpose.
Step 3. Try to click on your Home Button again with less pressure. Don't apply too much force.
Step 4. Make sure you are pressing on both Home button and metal ring on the phone.
Step 5. Keep your finger in one place, don't move and this way your Touch ID not working iOS 10 issue could be gone without extra methods.
Step 6. If your fingers are cold or it's too cold outside you should first warm the finger and when it gets back normal try to click on the fingerprint sensor once again.
Method 2. Re-Add Fingerprints If iPhone 7 Fingerprint Sensor Is Not Working
You can always remove your fingerprints and re-add them again. This way you can deal with Touch ID issues on iPhone 7:
Step 1. Go to Settings on your handset.
Step 2. Select Touch ID & Passcode section.

Step 3. Type the passcode you are using.
Step 4. Click on the fingerprint.
Step 5. Now choose Delete Fingerpint option. You have to repeat this step for each fingerprint you have registered.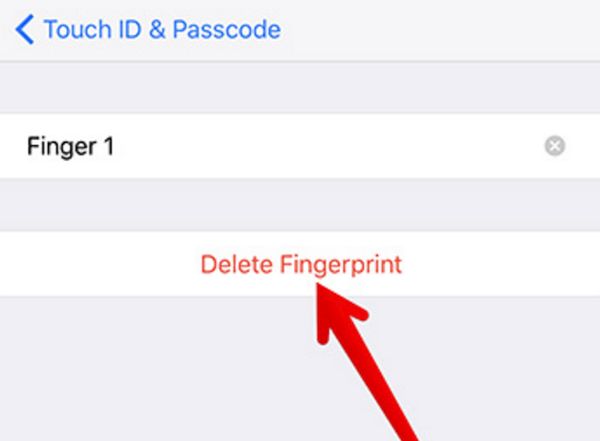 Step 6. Hard reboot the phone by holding volume down + power buttons.
Step 7. Return to Settings program – Touch ID & Passcode.
Step 8. Choose Add a Fingerprint.
Step 9. You have to register it just like you ordinary do. This is one of the methods how to fix Touch ID on iPhone 7.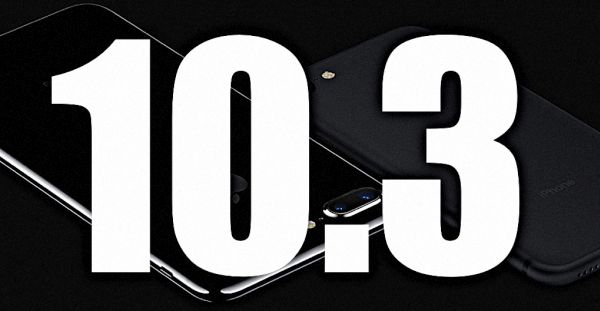 Method 3. Smartphone Upgrading
If you are still unable to activate Touch ID on this iPhone with iOS 10 firmware version, you should update to iOS 10.3:
Step 1. Open Settings app on your mobile gadget.
Step 2. Go to General menu.
Step 3. Select Software Update and be patient. Once your Apple device updates you should get no problems with the fingerprint scanner.
Method 4. Turn On Rest Finger to Open iPhone
Step 1. Go to Settings on your iDevice.
Step 2. Select General section.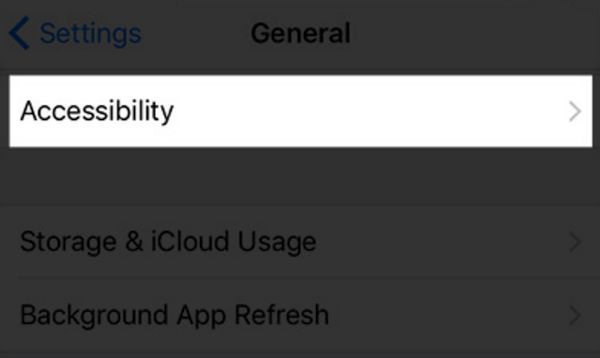 Step 3. Go to Accessibility.
Step 4. Choose Home Button option.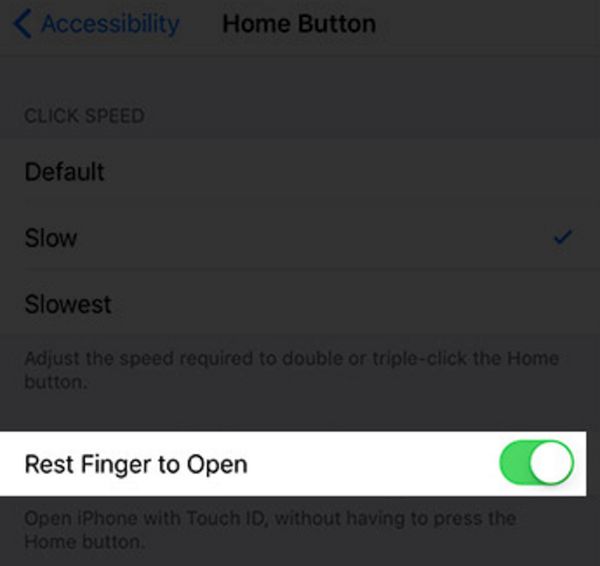 Step 5. You'll ass the Rest Finger to Open option. Turn it on.
You can now use Touch ID to open your mobile gadget since you have enabled this feature. Hopefully you will no longer face iOS 10 Touch ID failed problem.