It's time to pay attention to iPhone 7 vs iPhone 7 Plus differences since both models are available in the market. Users who are planning to get the new generation smartphone released by Apple this fall should not only know about Verizon iPhone upgrade price and other carriers deal but also understand the main modifications that differ two devices.
The iPhone upgrade cost is cheaper when you have an older model to exchange. Apple and mobile operators have interesting upgrade programs that make it financially easier on customers to own the newest iDevice without paying its full price. Before we focus on costs let's talk more about iPhone 7 features and specifications.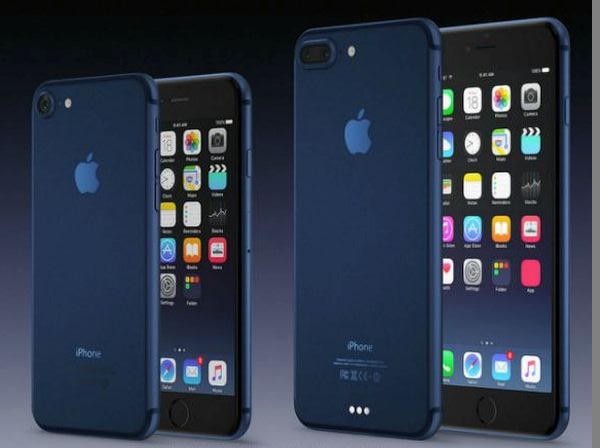 iPhone 7 vs iPhone 7 Plus Review
The first difference is the size of the smartphones. iPhone 7 is 4.7-inch device that weighs 4.87oz (138 g) and iPhone 7 Plus is 5.5-inch phone that weighs 6.63oz (188 g). Both versions are lighter than previous iPhone 6s and 6s Plus even though the overall design hasn't changed. It's curious that this year the bigger model seems to get higher demand that it was expected by Apple. Why do many customers choose iPhone 7 Plus over iPhone 7?
Both 2016 handsets are water and dust resistant. They don't have the physical Touch Home button as it was intergrated into the screen. There are no antenna lines on the back and you'll fall in love with the improved taptic motor with three vibration intensity options. Also this year you can choose no Space Grey color as it was replaced with new Jett Black and Black colors.
New storage capacity is also one of the most expected iPhone 7 specifications. Finally Apple offers 256GB version! Still these are not the changes that could wow modern customers.
While the 'fruit'giant removed headphone jack saying it is 'old technology' it still kept the LCD screens in both phones. The iPhone 7 got 1334×750 pixels display (326 ppi) and bigger iPhone 7 Plus received 1920×1080 pixels screen (401 ppi) still they offer brightness improved by 25 percent and amazing color reproduction. Still the iPhone 7 Plus is a bit better because it matches the panel used in iPhone 7 but offers even better sharpness.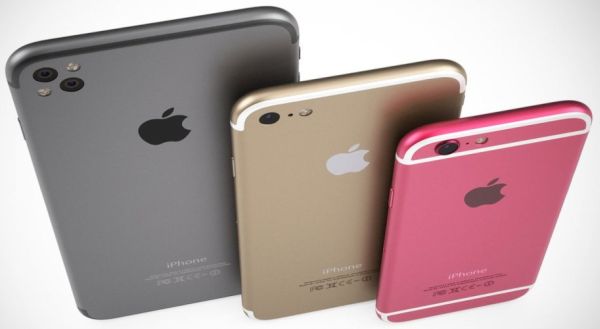 When you take a closer look at iPhone 7 specifications and features you can notice how fast both models are. They both come with A10 processors however the bigger model even gets 3GB of RAM instead of 2GB and this is 50% more!
The new devices are faster than iPhone 6s lineup. They have better speeds and run iOS 10 smoother than older gadgets. The dual camera 7 Plus version isn't much better than iPhone 7 camera but you'll notice how quickly most apps upload and work in the background [if you are planning to switch from Google or other brand to Apple learn how to transfer data from Android platform to iOS 10 iPhone]. The 4G modems you will find in both iDevice are upgraded to 450Mbit [they used to be 300Mbit].
The overall iPhone 7 vs iPhone 7 Plus shows an impressive 5.5-inch handset that is wanted by many customers in 2016. It has unique 'fruit' dual camera system, better processor and many other outstanding features you'll enjoy.
The battery life between two models promises some great improvements. The 2900 mAh battery compared to 1960 mAh one might let you go through the day and even last longer. Sadly Apple doesn't offer fast charging options so you still have to charge for a long while.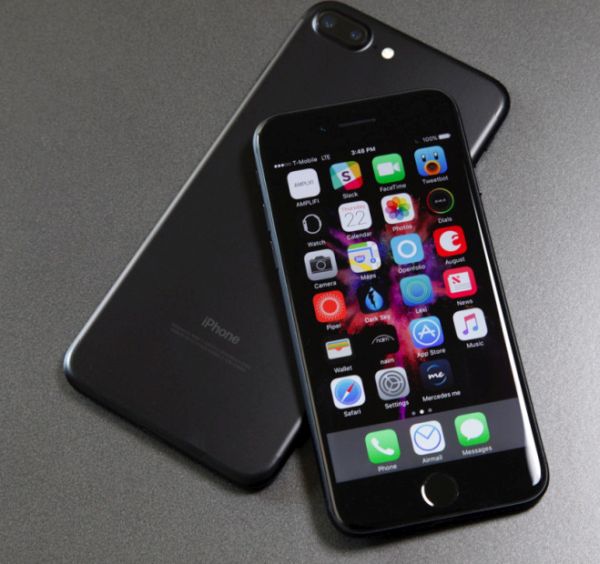 Verizon iPhone Upgrade Price
The main changes and amazing features are expected to come in 2017. If you wish to get the newer iPhone this fall you should compare iPhone 7 price between two models.
The full cost of iPhone 7 begins at $649 for 32GB model and goes up to $849 for 256GB version. The iPhone 7 Plus is more expensive as its start cost is $769 for 32GB phone and ends at $969 for 256GB version. Still the price difference shouldn't scare you away because you can get more with 5.5-inch smartphone. The same full price cost is for Verizon, T-Mobile, Sprint and AT&T when you select your device directly from Apple Store. Still there are deals offered by networks as well.
Luckily there is no 16GB handsets this year so iPhone 7 upgrade price is totally worth it. Getting double storage is nice especially when you take many photos and record mobile videos.
By the way, if you like to save some money you can get iPhone 6s or iPhone 6s Plus [guide on how to backup iPhone 6 models] that are both nice and cost less than the most recent release. Of course, the older devices don't offer 256GB storage capacity. This is the exclusive option for iPhone 7 models only and you can also factory SIM unlock iPhone 7 and any other Apple handset.
Since the design of iPhone 6s and iPhone 7 is the same you can either take advantage of new features or wait till iPhone 8 launch the next year. Apple will celebrate the 10th anniversary of its popular smartphone and experts, users and analysts are expecting to get incredible upgrade with new design, specifications, options and OLED display.