The new iOS 7 was released on September 18. Should you update or stay on iOS 6.x version? Users who can't live without a jailbroken device can wait till hackers present their iOS 7 jailbreak solution [the well-known Evad3rs are already working on such exploit]. Users who wish to get cool features should install iOS 7. Below there are 5 reasons why to install this firmware on your smartphone or tablet.
Apple brings a lot of changes to its iDevices. The latest operating system will come with a new design and options not available for iOS 6 gadgets. Do you like to take pictures? Do you often use Siri? Do you love music? If you answer "yes" make sure to upgrade on Wednesday.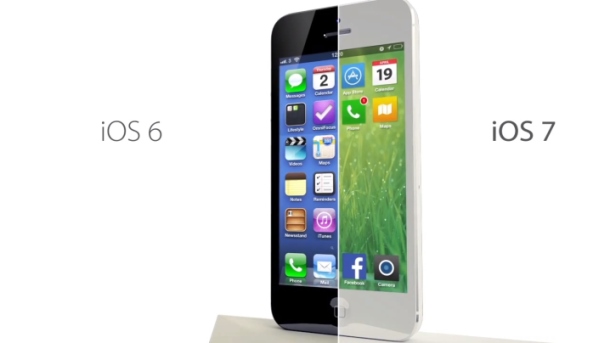 Reasons to Install iOS 7
Reason 1. The Cupertino-based company has improved its assistant making Siri smarter and adding female / male voice options. Your personal assistant is capable of answering phone calls, getting different information for you [from web and our device] etc. It can also control another new option called iTunes Radio. iOS 6 version brought us beta Siri and iOS 7 takes it out of beta testing so the program should perform just great.
Reason 2. The notification center comes with a lot of interesting and useful tabs such as "All," "Missed" and "Today." The last one offers weather forecast, information about upcoming events, reminders etc.
Reason 3. The Control Center is a fast way to access Wi-Fi, flashlight, Airplane mode and various controls. It allows users to get into search with a swipe of a finger in the middle of home screen. This is handy and must-use.
Reason 4. Free iTunes Radio is a great music service that might remind of Pandora but comes as a built-in option. It comes with different stations for music fans and you don't have to pay to use it! Listen to your favorite songs on-the-go with the new iOS 7 service.
Reason 5. Do you take bunch of images every day? Use Photos app and the new iOS 7 burst mode [press on the shutter button and your iPhone will take multiple pictures] to create the best photographs. This application allows you organizing images in groups making it much easier to view what you wish to see.
Download iOS 7
It's almost here. Don't forget to download iOS 7 on Wednesday, September 18 to enjoy all the goodies created by Apple.