Users who are still using older iPhone 4S / 4 model and haven't got a chance to update to iPhone 5 / 5S / 5c experience one frustrating issue. It is related to iOS 7 multitasking feature which works incorrect on this older handset. The fix to iOS 7 multitasking bug should be released this year.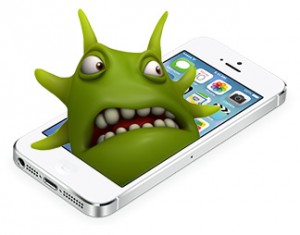 A lot of iPhone 4S / 4 owners say they are tired of getting problems with multitasking since they have installed the mobile firmware version 7 in September 2013. The upgrades introduced last fall didn't solve this problem so people are still in trouble and wish to see the fix soon.
The problem causes iOS 7 apps to randomly refresh and cancel things done previously. The issues are faced while using Safari browser, Google Maps, Amazon application and other programs. It becomes difficult to switch apps and this doesn't look like a background refresh problem.
It seems that this bug is related to iOS 7 memory management. Once you reboot your iDevice the problem seems to disappear for a while. Older iPhone models can't boast having more memory still some users with the new iPad Air report similar problems.
You can now just limit the number of games and applications in your multitasking tray till the iOS 7.1 solves the problem. At least this is what a lot of Apple customers hope should happen this year. This new public version of iOS 7.1 is expected to be launched in mid-March.