Have you read the AirPods review? Are you interested in using the new Apple wireless AirPods accessories with the iPhone 7 or other compatible device? This newest product works great with the iPhone, iPad, Apple TV and Mac. The first thing you should always do when looking for the best AirPods price is to get all the details about this accessory. The second thing you must learn is how it works. Then you need to learn how to pair AirPods with your devices [here are some useful iPhone 7 Instagram tips and tricks].
Pairing AirPods Apple accessories makes you enjoy all the interesting features these new wireless headphones have to offer. The Cupertino-based giant brings the high quality sound to all users who love listening to music and watching movies. We will explain how you can pair and unpair iPHone AirPods with different 'fruit' gadgets.
How to Pair AirPods with iPhone iOS 10, iPad
Step 1. The whole thing is pretty simple. Make sure you have installed iOS 10 ipsw through direct links or on your iPhone and unlock the device.
Step 2. Open AirPods case.
Step 3. You need to hold the accessory next to the smartphone.
Step 4. AirPod Apple should show setup animation on the phone and you can click on Connect.
Step 5. Press on Done and your iPhone will be successfully paired [it is easy to manage iPhone 7 files even without jailbreaking, did you know this?].
To pair Apple wireless AirPods with iPad you need to update your tablet to iOS 10. Then you should login to your iCloud account (the same one you are using with the iPhone that is already paired) and the syncing will start automatically when you sign into this account from your iPad.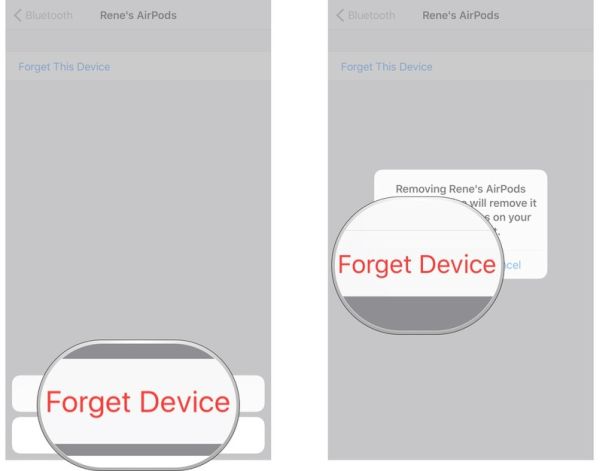 How to Unpair AirPods from iPad or iPhone
The new Apple Airpods price might look a bit expensive still once you purchase this accessory you should learn how to unpair it.
Step 1. On your iDevice, go to Settings.
Step 2. Click on Bluetooth option.
Step 3. There will be an info button next to AirPods. Click on it.
Step 4. Click on Forget this Device feature.
Step 5. Confirm your decision and unpairing will be complete.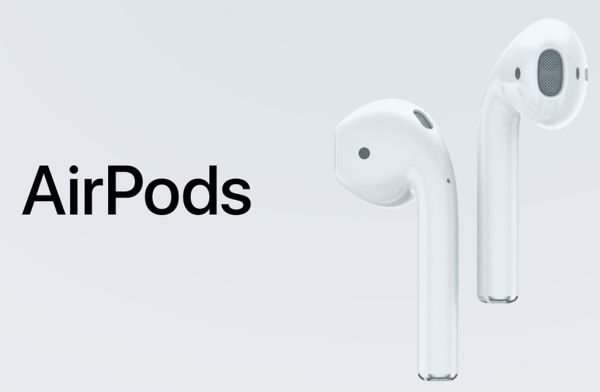 AirPods Cost
It doesn't matter what gadget you own as AirPods price is the same for different devices. These headphones were released in October. They cost $159. AirPods bluetooth support makes this product interesting to customers who prefer cord-free in-ear headphones to ordinary headphones.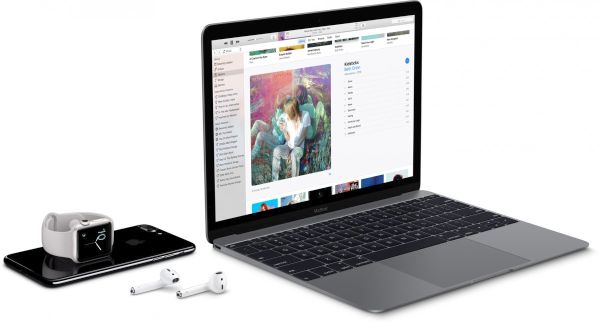 How to Pair and Unpair Bluetooth Headphones with Apple Watch, Mac
This is so simple. You only need to pair your smartwatch to iPhone or iPad after updating to watchOS 3, install macOS Sierra on your Mac to sync via iCloud.
When you wish to disconnect the headphones from your watch or computer you should simply unpair AirPods from your new iPhone 7 or previous model. Sometimes you wish to only unpaid the earphones from computer (without unpairing from your handset):
Step 1. Use your Mac. Click-hold Alt key + Bluetooth icon from the menu.
Step 2. Simply press on AirPods.
Step 3. Select Remove option.
Step 4. Confirm that you want to remove the connection.
Airpods Compatibility with Apple TV: How to Pair
Step 1. Take the AirPods case. There will be a pairing button on its back. Click-hold it.
Step 2. Now you should open Settings on Apple TV.
Step 3. Select Remotes and Devices.
Step 4. Click on Bluetooth section.
Step 5. Choose AirPods. That's it.
How to Unpair Headphones from ATV
Step 1. You should select Settings on your TV.
Step 2. Choose Bluetooth from Removes and Devices section.
Step 3. There will be a list where you can choose headphones.
Step 4. Press on Forget Device.
Step 5. Confirm the previous step by selecting Forget Device for the second time.
By the way, if you own a blocked handset there is a way how to officially unlock a blacklisted Apple iPhone without issues.