It is probably impossible to know all the iOS 10 tips and tricks. There are so many secret ways how to master your Apple iPhone that most users only explore the features that are must-have in their everyday life. All other secrets remain hidden. When it comes to iPhone text shortcuts it is better to set them up and use while typing your text messages as this way you can send your respond to just any SMS instantly.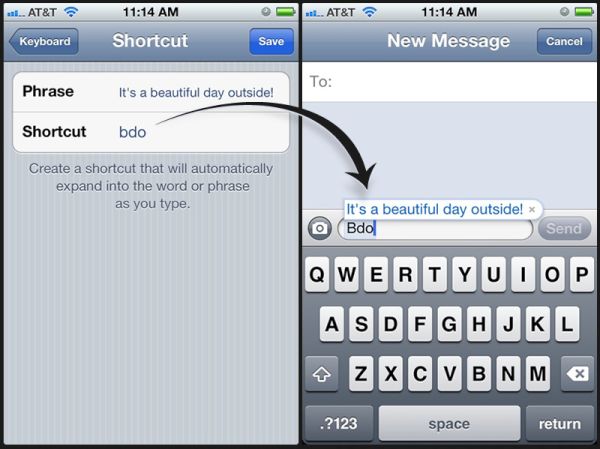 How to Create Shortcuts on iPhone
It is not only necessary to setup and create your shortcuts but also learn how exactly you can use them on your iOS 10 iDevice. iOS 10 is the latest firmware version for iPhone and iPad. Apple is currently working on its new iOS 10.3 upgrade however it won't bring any major changes to the platform. Thus once you update to any earlier '10' system version you can explore the amazing shortcuts on iOS 10 phone and implement them into your life.
A lot of use like to send text messages. Of course, there are many people who prefer talking over the phone to sending SMS still it is great when you can quickly type your message without being interrupted from whatever you've been doing.
Let's see in details how you can use text shortcuts on your iPhone. Follow the instruction below and you'll master the way for sending quick short messages no matter what phrases you are using to build your sentences.
It is possible to create as many iPhone text shortcuts as you need. Think of all the quick phrases that can be useful to use and create shortcuts for each one. You can also easily block unwanted phone numbers on your Apple handset.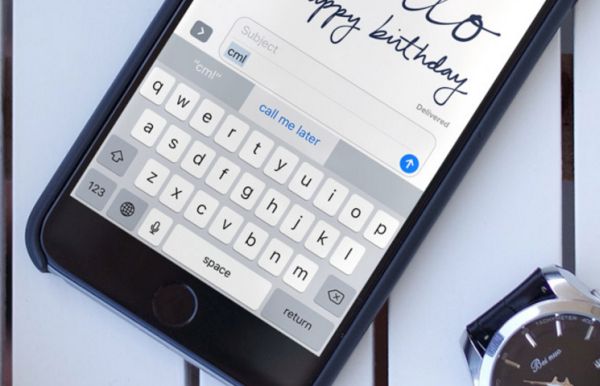 How to Set Up Shortcuts on iOS 10 iPhone
Step 1. Take your phone and make sure it is already updated to iOS 10 version (any version that exists).
Step 2. Open Settings program.
Step 3. Select General menu.
Step 4. Go to Keyboard section.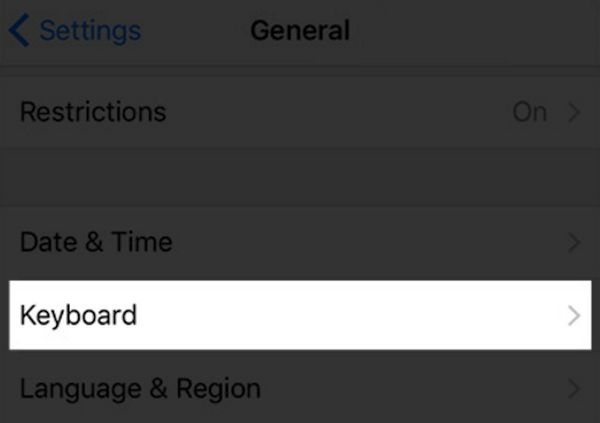 Step 5. Click on Text Replacement section.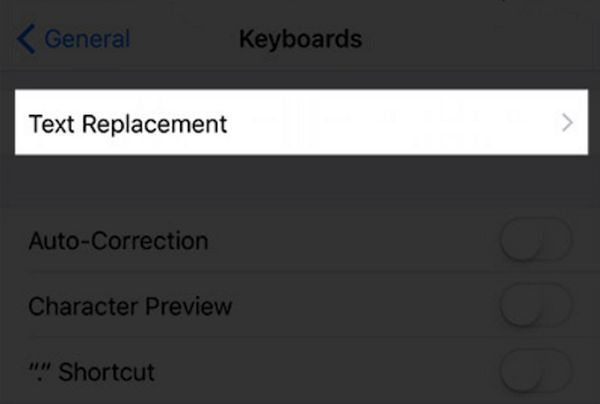 Step 6. There should be a 'plus' button (+) at the upper right part of your display. Click on it to proceed.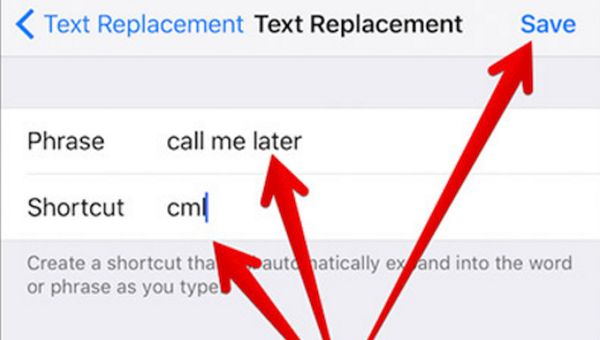 Step 7. Enter the phrase that you want to turn into a shortcut. Now name your shortcut. Be brief as you'll type your shortcut and it will turn down into your phrase. For example, type 'cml' for 'call me later' sentence. Hit on Done and Save your shortcut.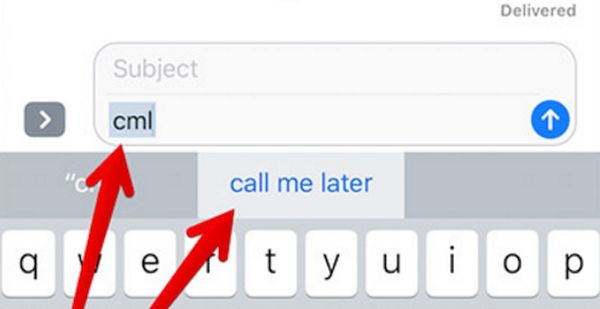 How to Use Your Secret iPhone Shortcuts
Step 1. Once you have created your shortcuts you should use them in your text messages. Launch the app that helps you typing your SMS. For example, use Messages program or similar app.
Step 2. Type your shortcut name. For example, type cml and it will automatically be shows in your predictive bar as the original phrase.
Step 3. Click on your corresponding message and send your SMS.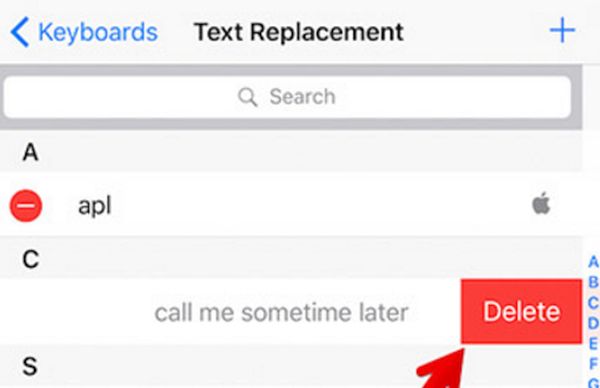 How to Delete iPhone Keyboard Text Shortcuts
Step 1. Go to Settings when you wish to get rid of your old shortcuts.
Step 2. Select General menu and go to Keyboard.
Step 3. Choose Text Replacement option and hit Edit.
Step 4. You'll see a red button next to your shortcuts. Click on this button for each phrase you wish to delete.
Step 5. Click on Delete – Done to confirm your decision.
If you only wish to edit your existing shortcuts you should repeat this guide up to Step 3 and instead of removing phrases you can change them and save those changes.
It's really simple to create and use your shortcuts. For example, if you are tired of searching for a question mark you can create question mark text shortcut on your iPhone by choosing 'qm' name for this mark. Why not?
You see how you can adjust, edit, delete and create short phrases for different messages to reply as quickly as possible to important SMS when you are busy. Master your iPhone and iOS 10 features and you'll love how everything is so simple and fun.