The amazing iPhone call blocking feature allows you to stop receiving unwanted phone calls. Isn't it cool when you can block caller ID on iPhone 7 or iPhone 7 Plus and do this with a couple of clicks?
The most recent iOS 10 firmware version brings a lot of great changes to all supported mobile devices. Customers who chose to purchase the newest generation gadgets are even luckier because they received some unique and long-awaited specs others can only dream of.
You can affect your Truecaller iPhone incoming calls option by blocking and unblocking phone numbers that you don't like or find scammers. We'll explain below how exactly to reach the goal and help you avoid all those ad calls, robo-callers and telemarketers who are searching for customers and don't care about troubling you. Here is how you can easily manage your iOS 10 files.
The introduction of iOS 10 makes this goal simpler. The 'fruit' giant did an incredible job and improved its mobile firmware version so that users can enjoy more features and set up everything much easier and quicker.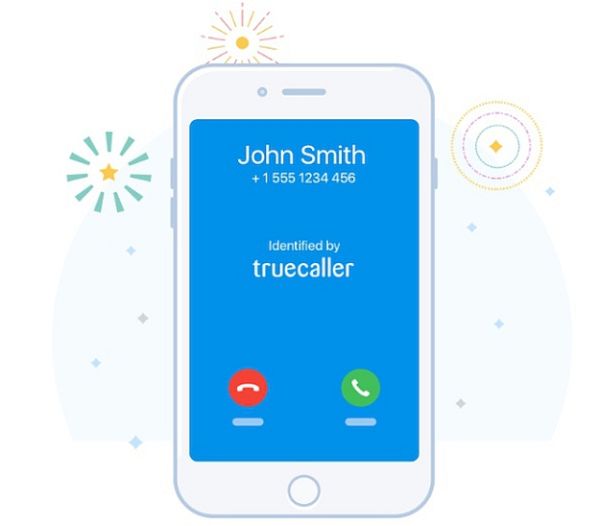 How to Block Calls iPhone Instruction for iOS 10 Platform
Apple finally allowed game and application developers to take advantage of different extensions of the stock programs. This way you get more features and are able to keep away the calls you don't want to get.
Truecaller iPhone incoming calls controller is a great thing. You'll find its advantages as soon as you decide to give it a try. It's great that all your important call will go through. Only unwanted ones will be blocked on your behalf.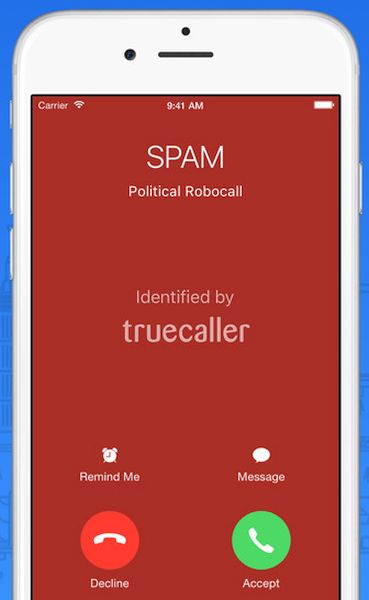 Block Caller ID on iPhone 7
Step 1. Before you can get the features on your phone you need to download and install Truecaller which is absolutely free and takes only a couple of moments.
Step 2. The block calls iPhone advantages start when you click on Call Blocking and Identification. It's located right below Calls.
Step 3. Enable Truecaller. You'll have to toggle it on.
Step 4. What happens when you block a number on iPhone 7 Plus that got an exclusive dual-lens camera system? Actually the app does everything for you. It can automatically identify who is calling you. All the spam calls are automatically blocked and you receive only the phone calls from real people.
Are there other tools that support iPhone call blocking? Of course, there are! You can take a closer look at Who Called application or Hiya app. There are other helpful extras you can try and find the best tool that protects you from scammers.
How to See Blocked Messages on iPhone Running iOS 10
The program blocks everything automatically if you are using Truecaller. So when you wish to read all your blocked messages you need to launch the application on your iPhone and select all messages option. This way you will see all the text messages that you have received, including the blocked ones.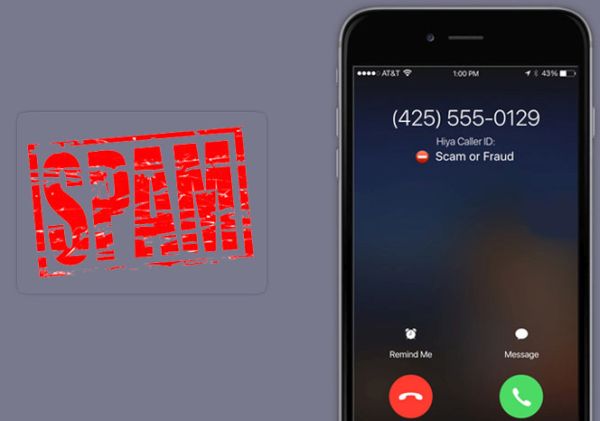 Why to Block Calls on iPhone 7?
This is an interesting question. A lot of us might wonder if it's important or not to block phone calls. There are a lot of scammer companies that obtain the lists of real phone numbers and send the spam messages. This could be done for advertising or trying to steal your money. Just think about it, nearly 20 million customers from the U.S. alone lose over $7B because of spam calls every year. This information is provided by Truecaller.
The spamming is a big threat to everyone no matter what country you are from and where you live. iPhone unblock number option is not available iin Truecaller because you block nothing manually. The app takes care of this by analyzing the phone number that is calling you with its database of scammers, telemarketers and robo-callers.
You can also enjoy one little trick offered by the call blocking program. It has the feature called Announce Calls. You can turn it on when you launch this tool. If it is enabled you will hear the caller names spoken aloud by the app but only if this name is in your contact list on iOS 10 smartphone. If you don't have this number in your list you will hear that an unknown number is calling you.
Have you purchased the iPhone 7 or bigger iPhone 7 Plus with dual-camera already? Do you have plans on updating to one of these phone models?