There are several great apps that let you read your web pages offline. You can also save your favorite page to read later on directly on iPhone or iPad. This task is as simple as sharing analytics data on your mobile device. You'll quickly master everything and become an expert in saving amazing stories, news and blogs through Google Chrome right on your Apple device.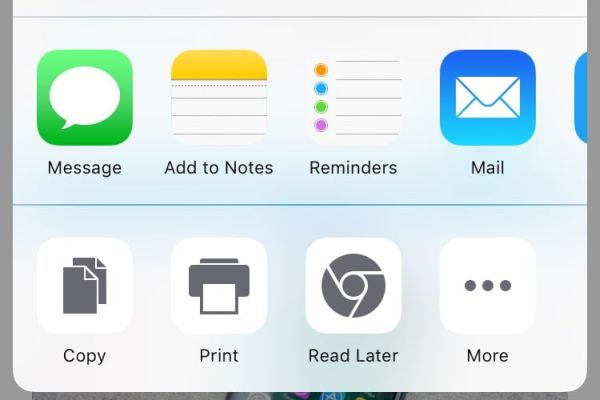 iPhone Read Later Offline
There are a lot of users who prefer Chrome browser to Safari. Still you'll be happy to learn that both browsers have a similar option to read later offline. It is called 'Read Later' in Chrome and is known as 'Add to Reading List' in Safari.
We all enjoy browsing. Sometimes you find a very interesting article you wish to read however you are busy, hurrying somewhere or cannot devote 5 minutes right here right now. You can tell yourself you'll read it later and forget about it. If you don't save your article for quick access later on you will most likely never get a chance to read it.
It's incredible when you can save pages to read later on and it doesn't matter much if you are using a mobile phone or tablet computer. Both iPhone and iPad support this feature so let's learn what exactly you need to do to activate and use it.
P.S. Remember to check your activation lock status on iPhone 7 since this option is available at no cost.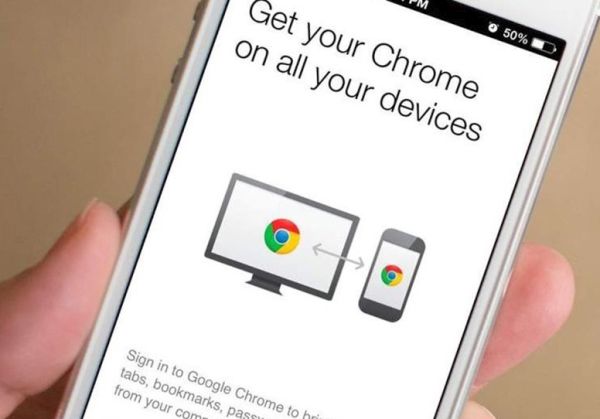 How to Use Read Later On iPhone and iPad
Step 1. You can enjoy the awesome Read Later Chrome feature on iPad and iPhone. There is no need to find the Getpocket Chrome application since you can do everything using the native mobile option offered in the latest browser edition. Just make sure you have upgraded your mobile Chrome version to the most recent release.
Step 2. Open the update browser on your mobile gadget.
Step 3. Find the article or articles if you want to save several web pages to read later.
Step 4. Look at the upper right part of the display. There you'll see Chrome menu. Click on it.
Step 5. Select the Share option on the left.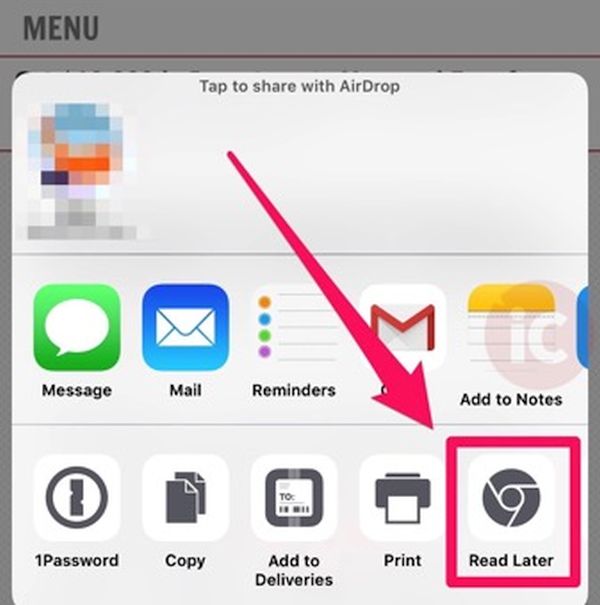 Step 6. Choose 'Read Later' feature that replaces apps that let you read web pages later on.
Step 7. Your story is now saved.
Fans of Chrome can also install Google Voice on their 'fruit' gadget.
How to Read Web Pages Later on iPad or iPhone
Once you master how to save web pages to read later on iPad or your phone you should learn how exactly you can access your saved articles to enjoy them offline.
Step 1. Launch browser on iDevice. Remember that we are using Chrome.
Step 2. Click on the menu option.
Step 3. Choose Reading List which displays all the articles you didn't read.
Step 4. Click on the story you wish to read right now.
Step 5. Read your saved page offline.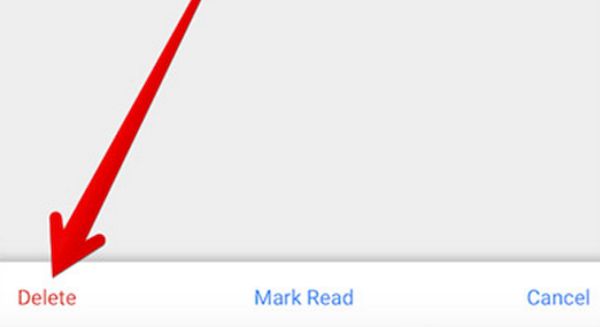 How to Delete Saved Stories for Offline Reading
Step 1. Launch your Chrome mobile browser.
Step 2. Choose your menu.
Step 3. Select Reading List option.
Step 4. Choose Edit from the lower right part of the screen.
Step 5. Choose an article you plan to remove.
Step 6. Click on Delete option.
Step 7. The saved page will be successfully removed from your Read Later list on iDevice.
How to Mark Saved Pages as Read or Unread in Chrome on iOS 10
Step 1. Launch Chrome browser on iOS 10 iPhone or iPad.
Step 2. Choose menu.
Step 3. Click on your Reading List.
Step 4. Click on Edit option which is located at the lower part of your screen.
Step 5. Choose Mark All feature.
Step 6. Now you have to either click on Mark (All) Read or Unread depending on how you wish to mark articles that you saved for reading offline.
Step 7. Click on Done.
You see that there is no need to download apps to read articles offline because Chrome browser has this feature built-in its latest iOS 10 updates.