A lot of us still remember the Activation Lock status web-site created and later removed by Apple. It was a quick way to get details about your iPhone Activation lock. Unfortunately those days are gone while millions of iPhone owners still have the need to check their iPhone IMEI status and wish to find another simple and fast solution.
Check iPhone Lock Status
How can you do this task? Is there a method that makes everything possible online without any additional software? We know one great free option you can use. It is an easy method you can use on-the-go. You don't have to install any programs, tools or third-party apps on your iPhone, Mac or Windows PC. You only need active internet connection and your favorite browser.
The previous free iPhone IMEI check online service wasn't perfect. It could be possible to hack the tool and even activate smartphones that were bricks. Some experts assure that that web page could allow hackers to even change the iPhone serial number by entering the handset's IMEI number and successfully bypass the iCloud Activation Lock.
You can no longer use that status page however there is another loophole in the Cupertino-based company's site which you can take advantage of and perform a simple iPhone activation lock check procedure for your personal needs.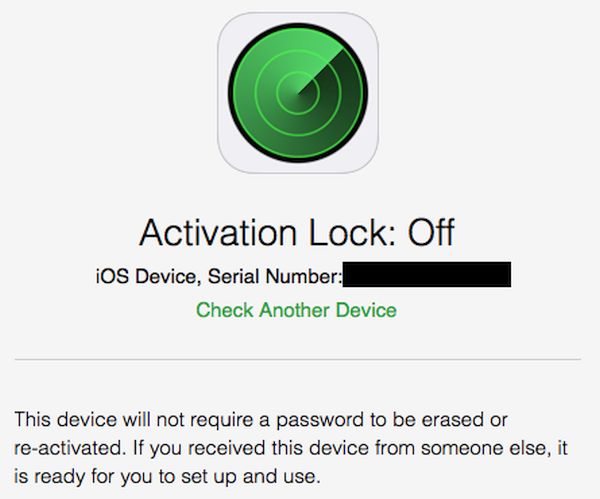 How to Check iPhone iCloud Activation Lock Status
Keep in mind that this particular iPhone check service works only for some of us. It might not work for you because the loophole can be fixed by Apple at any moment. Give it a try and maybe you'll successfully check your activation lock status by IMEI.
Step 1. Use any mobile web browser you like. You can do this on your iPhone or computer. It doesn't matter which device you are using.
Step 2. Visit Apple Support page.
Step 3. You'll get a list of gadgets where you can point to your smartphone.
Step 4. You should select any hardware category and problem. For instance, you can click on Battery, Power & Charging section and click on battery issue.
Step 5. No matter which category you choose you'll get the choice to Send or Bring your device for repair.
Step 6. You can now type your serial number or IMEI for activation lock check. The service is free and you don't have to complete the repair request.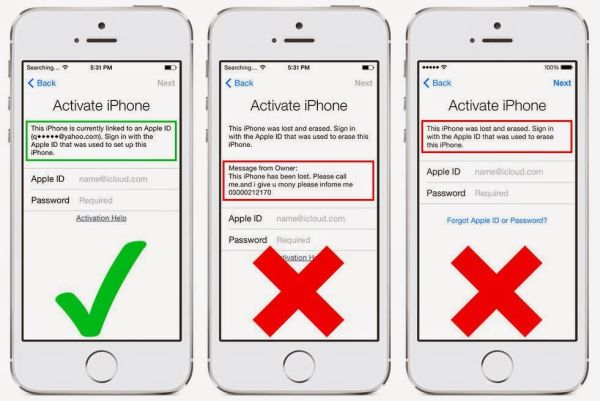 Possible iPhone IMEI Check Issues through Apple Service
There could be situations when the service works well but you see the following issue: 'Sorry but we can't create a repair while Find my iPhone is active.' What does it mean? Why can't you use the free iPhone lock status check at no cost?
This message means that you have either turned on Activation Lock or enabled Find My iPhone service on the phone. Disable these features and check your status once again.
There are many paid services that can answer the question about your Activation Lock status. It's surely easier to find a no-cost option but if the loophole is fixed you'll have to search for alternative methods and solutions. Right now you still have a chance to figure out your status using your iPhone IMEI code and Apple Support web page.
Such services are very useful when you are planning to buy a used phone. It's always great to know that its IMEI is clean. In other words, it's nice to double check that your used iPhone hasn't been stolen or lost. Am I right?