Is your iPhone 7 not bright any more? Do you experience this unpleasant problem on your new iPhone 7 Plus? Don't worry. Just like you have learned how to enable Night Shift on your Mac, you can also fix the new issue with the mobile gadget. There are several methods you can follow in order to make your display look bright and pleasant to your eye again.
Fix Dim Screen on iPhone
What could possibly happen to your mobile device? Apple promises to deliver a good quality product with a lot of innovative features and its iPhones are extremely popular all over the world. This however doesn't guarantee no problems with software or hardware.
What can cause your iPhone 7 screen to suddenly become dim? This brightness problem can be a glitch of your iOS 10 or other firmware version [by the way, here are some interesting iOS 10 tricks that make your WhatsApp photos disappear]. Sometimes it could be just the issue with configurations that you have to set up correctly to get rid of the bug.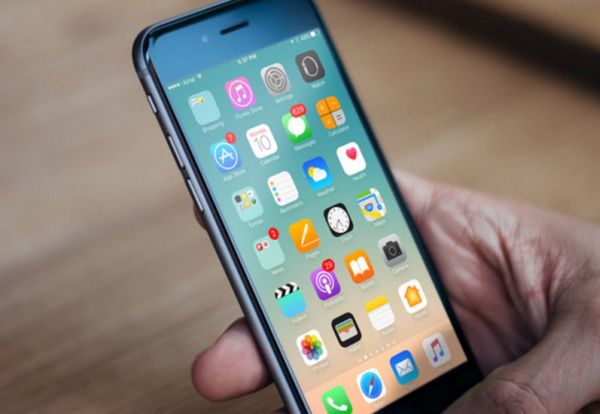 My iPhone Screen Is Dark: How Do I Fix It
So your iPhone 7 screen is already dim. Let's list all possible repair guides you can follow to solve the problem at home.
Method 1. Get Rid of Auto-Brightness Option
Think about this. Have you tried using auto-brightness on your iPhone? It could turn out that everything you need is disable this feature. Here is what you should do:
Step 1. Go to Settings on your iPhone 7.
Step 2. Select Display & Brightness section.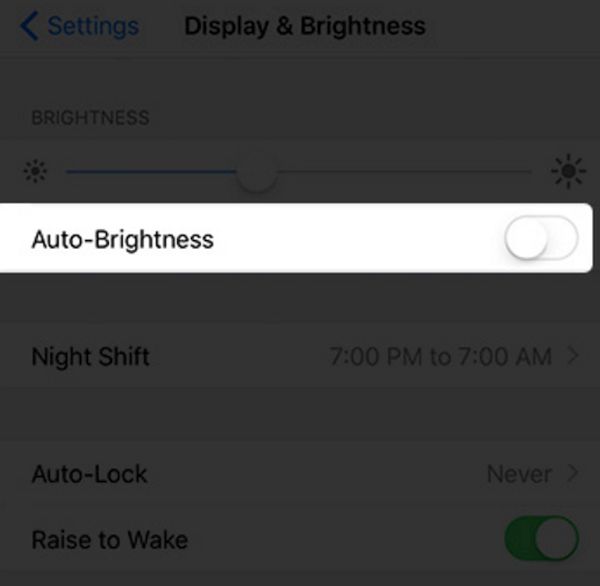 Step 3. Turn off your Auto-Brightness option.
Step 4. Check your phone. Has iPhone 7 dim screen disappeared?
If the problem is solved you can also learn how to remove your old Dropbox cache to free up some space on your phone.
Method 2. No White Point Reduction
You can fight with the dim color this way:
Step 1. Go to Settings on the handset.
Step 2. Select General option.
Step 3. Go to Accessibility.
Step 4. Choose Display Accommodation.
Step 5. Do you see Reduce White Point feature? You need to disable it.
Are you finally lucky? Yes? It's time to now share your current Google Maps location with your friends.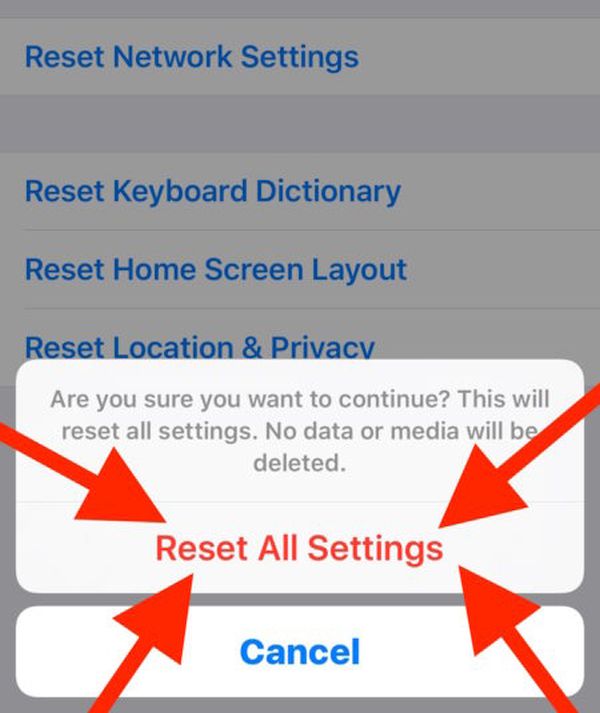 Method 3. Return to Your Factory Settings
You can try to reset your iPhone and see if it helps with the iPhone dark screen problem:
Step 1. Go to Settings.
Step 2. Select General tab.
Step 3. Click on Reset.
Step 4. Choose to Reset All Settings.
Step 5. Check if the problem is gone or not.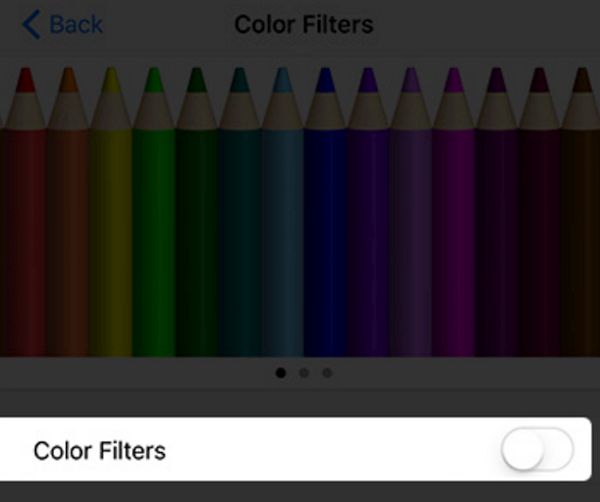 Method 4. Colors and Filters
Make sure that these filters are not enabled:
Step 1. Open Settings option.
Step 2. Go to General section on the iPhone.
Step 3. Select Accessibility feature.
Step 4. Choose Display Accommodations.
Step 5. Now you should disable two switches. One is responsible for Invert Color and the other one is related to Color Filters.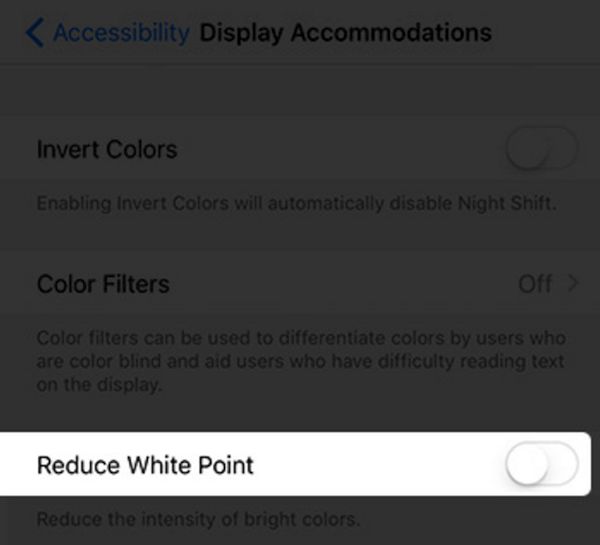 Method 5. Disable Reduce Transparency
Follow the previous guide Steps 1-3 and once you are in Accessibility section you can continue:
Step 1. Click on Increase Contrast to continue.
Step 2. Turn off Reduce Transparency option if it is enabled.
Step 3. Disable Darken Colors feature.
There are other things you can try in order to fix your dim screen on iPhone. For example, you should try to reboot the gadget or install the most recent firmware version if you are still using an older one. You need to also play with your brightness levels which you can bring up by swiping up from the screen's bottom. Move the slider left or right and try to fight the best option that resolves your dark iPhone problem.
In case nothing helps you might need professional iPhone 7 screen repair. This is the last thing to do. You'll have to double check that the problem is really with your display. Contact Apple service center and find out what you should do to return brightness to your mobile device.