You noticed that your dropbox is taking up space on your iPhone 7 or previous model? Just like it happens on your computer you need to clear your cache once in a while. Let's explore how to clear Dropbox cache on your iPhone.
Simple Dropbox Cache Cleaner
Different files you save and exchange with your friends do not disappear on their own even if you are using your smartphone or tablet. It's important to manage your storage and remove old data such as cache.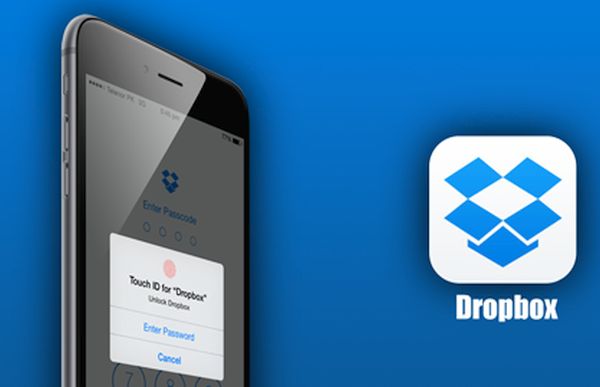 It's best when you can delete your Dropbox cache on iPhone once in a while. Don't wait until you have no free storage left. Perform this easy and quick procedure from time to time and you'll experience no issues with no valuable space at all.
Do you have to search for additional Dropbox clear cache apps to make it happen? Great news! This program has a hidden option on your iOS 10 gadget. You can delete all the cache on-the-go using the built-in feature. You only need to follow the walkthrough once and you'll remember how to deal with the problem with your Dropbox taking up space on iPhone 7 or 6s. Isn't it great?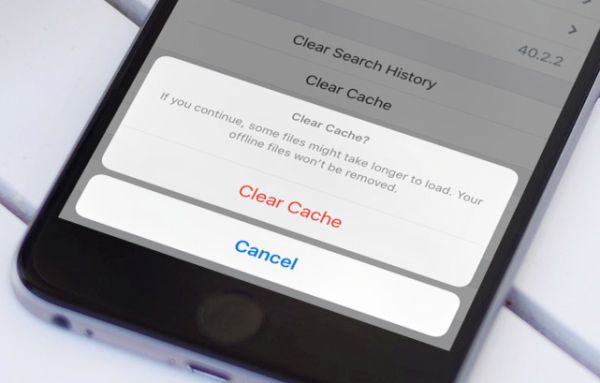 How to Remove Cache on Dropbox
Here come a step-by-step instruction. In case you deleted files from Dropbox but it is still full you should simply clean up your cache. This will not remove any offline files you store. The feature only deals with the junk you have on the smartphone.
Step 1. Take your handset.
Step 2. Launch Dropbox application on iOS 10 platform if you have updated to this firmware version.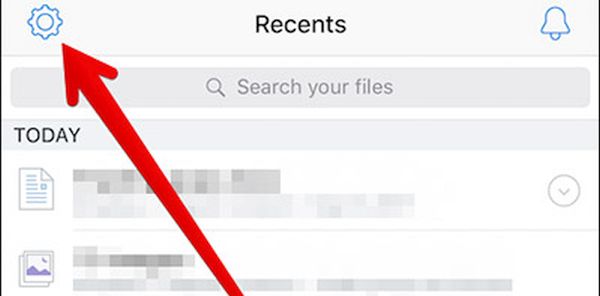 Step 3. There is the setting option at the upper left part of the screen. Click on this icon.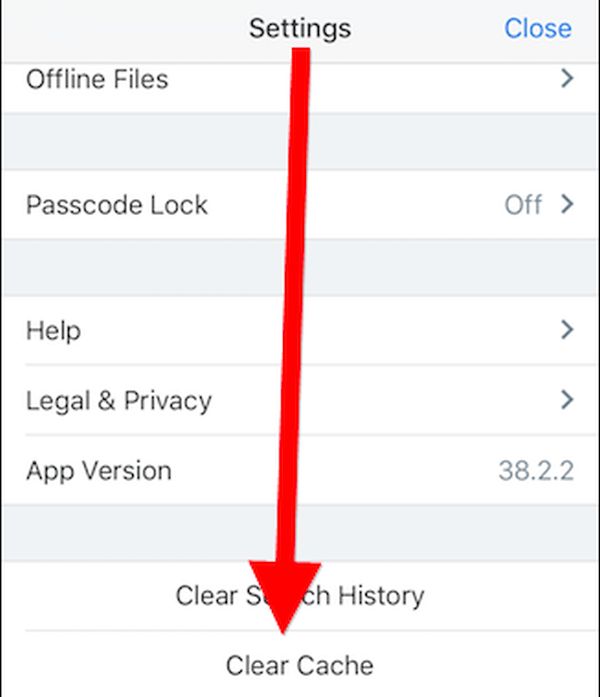 Step 4. Get down the page until you see Clear Cache feature. You need to click on it to proceed.
Step 5. You should confirm you decision so click the Clear Cache option again to let Dropbox free up your iPhone space.
Step 6. That's it. You will remove the junk files and your iPhone files should load quicker.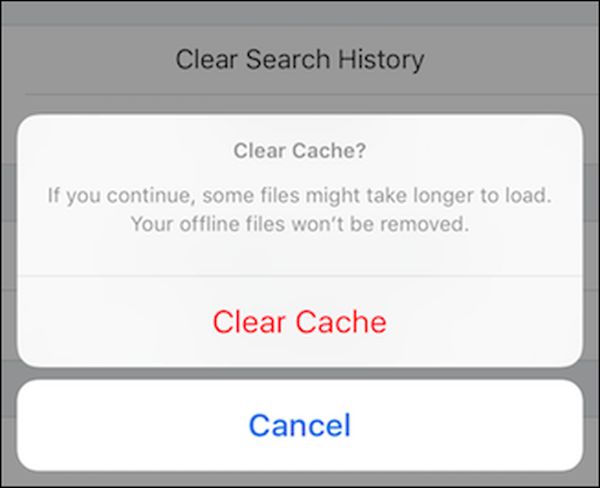 Step 7. If you want you can also click on Clear Search History feature that is located above your Clear Cache button. This way you can free up even more space in case it is full.
Does Dropbox free up space on your iPhone? You see that it does once you master the settings and learn to fix full issue with cluttered space.
There are many ways how you can get more useful storage on the iDevices updated to iOS 10, for example, just remove your Snapchat history. It is necessary to clear your cache for Dropbox and other tools you are using, clean your web browser history, delete old files such as images and videos (that you no longer need), get rid of old text messages etc.
It's always nice to have more space for your new projects, ideas and desires. If you delete applications and games you are not playing you will be able to download new and trendy programs instead. Once you remove old photos you can take new pictures, create short videos and have plenty of storage for all your dreams. Isn't it wonderful?