Would you like to improve performance on your iPhone 7 or older phone? Sometimes you just need to use a couple of tricks and your mobile device will run much faster. Of course, this is important to do on old models and still even newest 7 and 7 Plus gadgets can require some additional work if you notice that your smartphone has suddenly slowed down.
Improve iPhone Performance
The age of the gadget directly influences how it performs. Firstly, the issues can appear after you update your firmware to the newest available. Some of the features might not support your device or be not compatible with it.
Why should you run an iPhone performance test once in a while? It will tell you if anything is wrong with your productivity and whether it is time to think about the speed-up methods described below or you are good to continue using your phone the way it is now.
If you notice the you have unexpected problems with phone battery, have little storage left or notice that your apps are loading much slower then it used to be it is time to follow the nice 5 secrets and tips to magically improve your smartphone experience.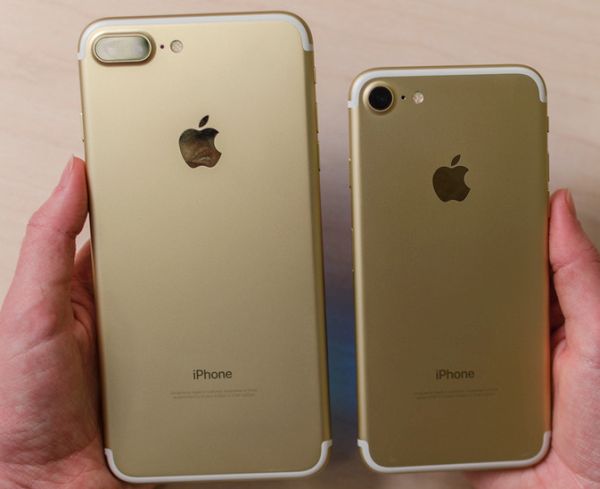 How to Improve iPhone 7 Performance
There are several tips on how to improve performance on iPhone 6, 7 and other models.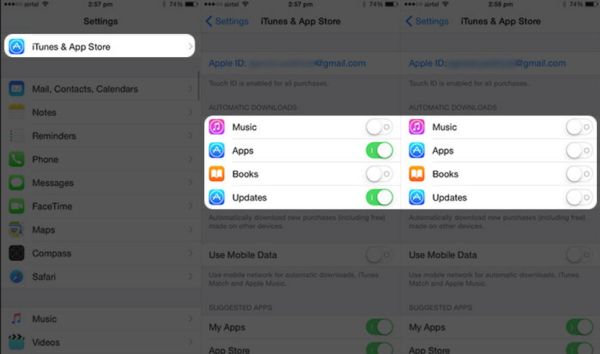 Method 1: No App Updates on iPhone
A lot of applications and games on your iOS 10 device are being updated automatically. This can however slow down your handset. Thus it is better to disable this popular feature if it causes problems and issues. So open Settings on your iDevice and choose iTunes & App Stores option where you can find Automatic Downloads – Updates menu. Just turn it off.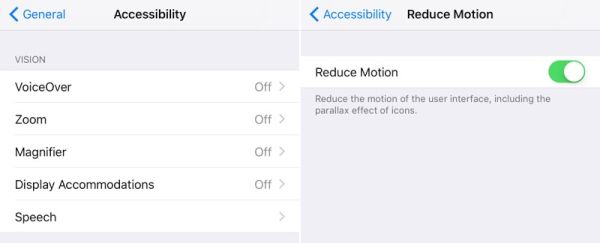 Method 2: Reduce Motion on iOS 10
This is the most recent firmware version introduced by Apple in September 2016. The next iOS 11 will only be released in the fall 2017. The system comes with a lot of interesting additions such as parallax affect, animation support however all these options do not support iPhone 5s and earlier devices. Turn them off through Settings on your phone. Go to General menu and select Accessibility section where you can choose Reduce Motion feature.
Method 3: Close Background Apps on iPhone
Another way to speed up your iPhone 6 or 7 is to close all the apps that are running in the background. They all can significantly slow you down. Double click on your Home button to see the full list of such programs and swipe up on each application so that it closes.
Method 4: Remove iPhone Apps that Eat Memory
There is always a number of applications that take too much space. It is best to clear such memory-eating tools through Settings – General menu. Select your Storage & iCloud Usage and go to Manage Storage. You'll see how much space is taking by this or that app. Don't keep the titles that take up the most space on your phone.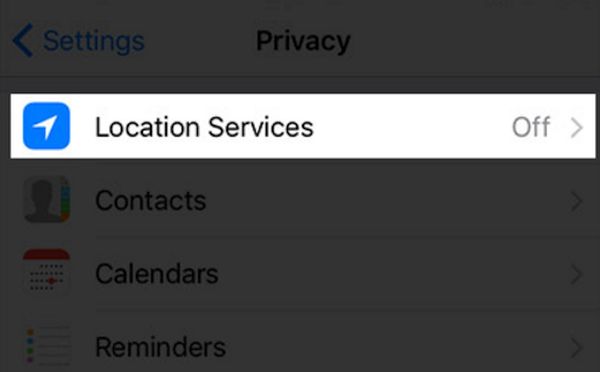 Method 5: iPhone Location Apps Limitation
There are a lot of programs that can track user's location. Disable the ones you don't really want to use location tracking via Settings where you can select Privacy option and go to Location Services to stop some applications from accessing this feature.
Other Methods to Speed Up your iPhone
You can also try other tips and tricks on iOS 10. For example, it is possible to reset the phone to remove memory data that you don't really need. Just always backup your iPhone before you add any changes like it. Or you can reboot the lagging handset to help you gain some speed while loading files and apps.