It's hard to keep in mind all the iPhone keyboard symbols. Do you also search for how to type copyright symbol each time you need to use one in a text message? Personally I do. I also search for registered and trademark symbols while it's so much easier to use iOS 10 symbols offered by your mobile keyboard. I have just learned this awesome trick and am about to share it with you.
Let's get into details how to type symbols on iphone without performing any extra search. You'll enjoy how quick and fun this task is once you know some amazing iOS 10 tips and tricks I am about to share with you.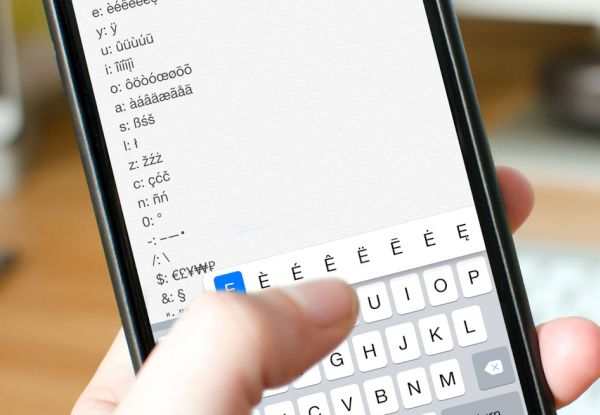 iPhone Special Characters
I'll explain the idea of typing iPhone keyboard symbols much quicker than you are used to. There is a great emoji keyboard which gives you an idea how to get emojis on your iPhone 7 or iPhone 7 Plus. Still the same keyboard can be used for creating the special symbols on-the-go and this includes copyright, trademark and registered signs.
Isn't it incredible? Only one feature brings so many advantages that you'll enjoy working with it every day. Now your special notes will always look neat and cute while you can save your nerves and time.
You can always type any symbol with your predictive keyboard option. This is one way to complete this task. We will talk about an alternative method on how to get symbols on iPhone emoji keyboard. You can choose either way since your goal is to type the registered symbols. Are you ready to explore the possibilities?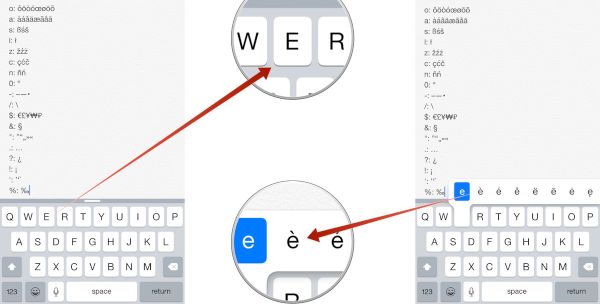 How to Add Symbols on iPhone Emoji Keyboard
Step 1. To get iOS 10 symbols with your emoji keyboard you need to first launch any application on your smartphone.
Step 2. You should now access your iOS QuickType keyboard. You might also use it for symbol suggestions however there are some special characters that are not displayed by this option. Thus you need to continue and explore iPhone emoji keyboard features.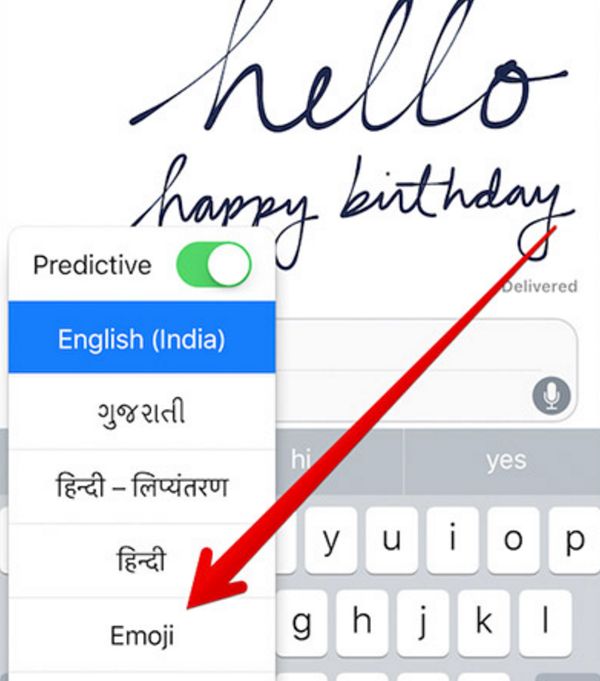 Step 3. Click on emoji image you'll see at the lower part of your mobile keyboard. Sometimes you see no emoji icon, this means you have to click – hold the globe button in order to choose Emoji feature.
Step 4. Once you see the emoji keyboard selected you have to do the following thing. Swipe from right to left. You'll have to repeat this action till you get to the Symbols section.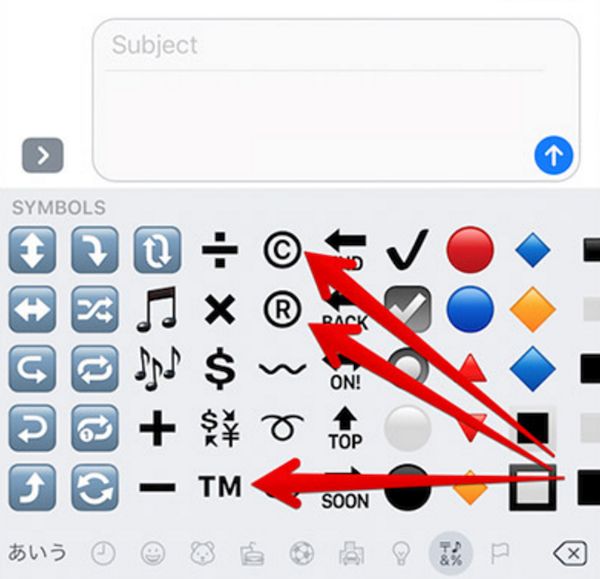 Step 5. Look for the symbol you need. Choose it and it will appear in your message.
If you don't want to use the emoji symbol trick you can try working with simple QuickType feature. Sometimes this option doesn't work, so keep this in mind just in case nothing happens.
How to Type Symbols on iPhone with QuickType Option
Step 1. Open an application on your iOS 10 iPhone 7. It can be just any program that supports QuickType. For example, launch your Messages tool.
Step 2. Access your QuickType virtual keyboard.
Step 3. Launch any conversation.
Step 4. Click on your text field.
Step 5. If you need to use trademark symbol you should type "TM".
Step 6. If you wish to type the registered symbol you'll have to type (R).
Step 7. If you are looking for copyright symbol you need to type (c).
Step 8. Once you type the character it will automatically turn into the symbol or your keyboard will suggest the symbol for you. In this situation you need to click on the image and it will be added to your text message.
It's great how many wonderful features are offered by iOS 10 update [learn how to activate iPhone after you unlock it]. You can use special characters and symbols without internet connection. In other words you don't have to search for the symbol in order to add it to your message. Just use either QuickKeyboard with predictions or Emoji Keyboard feature and you'll love the quick results.