You can enjoy your iOS 10 emojis once you learn how to convert text into emoji while typing on iPhone 7 or iPad. The cool iOS 10 tips and tricks work on different iPhone models, not just the iPhone 7 and iPhone 7 Plus so you can take full advantage once you install the newest operating system on your iDevice and learn more about predictive emoji iOS 10 option.
There are different iOS 10 hidden features you can explore after you update your iDevice to this firmware version. Apple currently offers iOS 10.2 as the latest release of this mobile OS for its smartphones and tablet computers. iOS 10 Message features are also worth to explore so let's learn how to replace text to emoji using this application.
By the way, users who experience problems with music download (when purchased songs are not re-downloaded on iTunes) can fix the issue.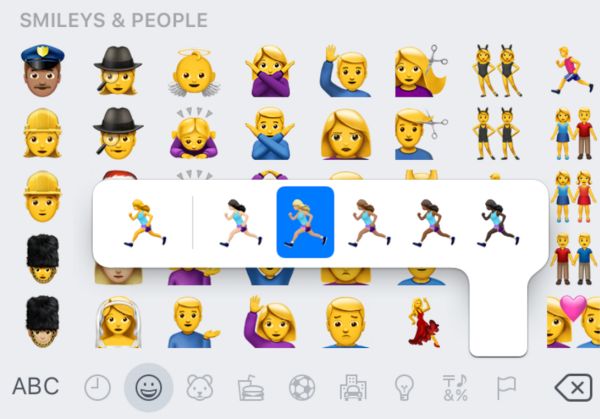 iOS 10 Emoji Update
The list of available funny, hilarious and cute emojis is long. You can add animated smiley faces to your text messages on iOS 10 and make your SMS cuter and prettier. iPhone and iPad users can add emojis on-the-go by converting text into the images.
How is it possible? Let's figure it out.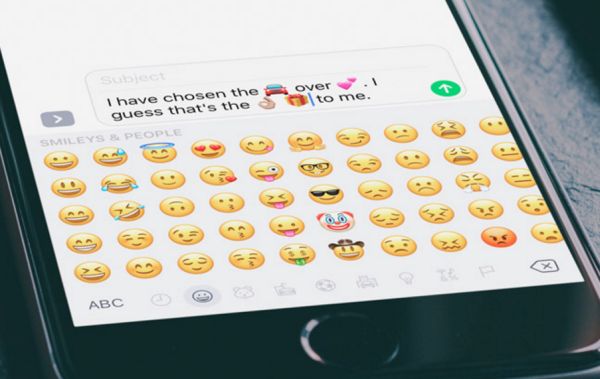 How to Convert Text Into Emoji on iPhone, iPad
Step 1. To turn words into emoji you should make sure you are running at least iOS 10.
Step 2. Open Messages program on the iPhone or iPad.
Step 3. Select the contact you are planning to text.
Step 4. Click on the text fields and start typing your message. Don't worry as not all the words will emojify. Only a number of compatible emoji-words can be used for automatic action.
Step 5. You can see the iOS 10 emoji replacement list by clicking on the emoji button at the lower part of the screen and seeing the eligible words (they should be highlighted with orange for you). What words could these be? Simple words like love, car and similar can be turned into an image.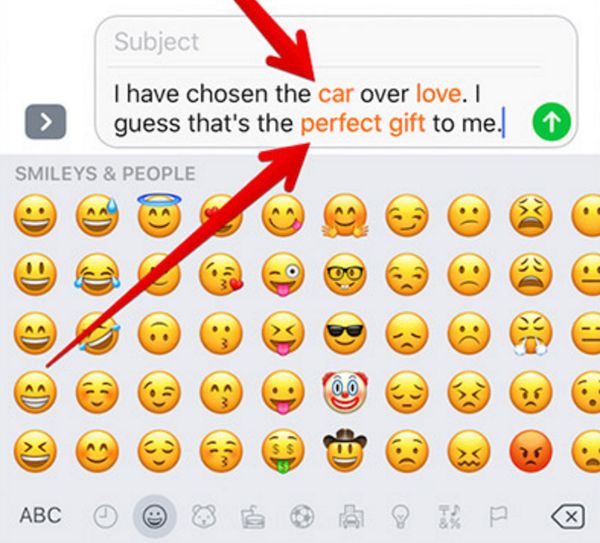 Step 6. To turn text to emoji on iOS 10 you should touch the highlighted word.
Step 7. Replace the words using emoji prediction iOS 10 feature and send your message.
We hope you liked the awesome emoji prediction iPhone tips. Your iMessage can be magical. Remember that you should enable Predictive option when you wish to turn words into emojis by prediction [learn how to transfer files on iPhone]:
Step 1. On your iPhone select Settings app.
Step 2. Choose General menu.
Step 3. Click on your Keyboard.
Step 4. Enable Predictive feature.
Luckily the iOS 10 Messages upate offers even more emoji tricks. For example, you can enjoy 3x emoji feature which is a great way to make the ordinary image 3x bigger. Would you like to learn more?
If you are tired of ordinary emojis you can use iOS 10 hidden features and make emojis much bigger.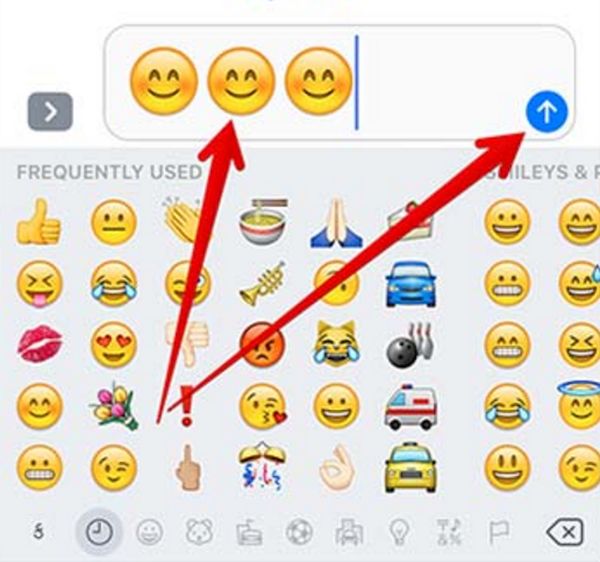 How to Send Big Emojis on iPhone: iOS 10 Secrets
Step 1. You should launch Messages program on the handset.
Step 2. Click on the contact you are planning to surprise with 3x bigger emoji.
Step 3. Bring your keyboard by tappin on the text field and choose Emoji Keyboard.
Step 4. You should select up to 3 emojis at a time.
Step 5. Click on 'Send' option and your message with bigger images will be sent.
Remember that iOS 10 Message features with 3x bigger emojis are only available on iPhones [learn how to set up iPhone 7 models] when you add no more than 3 emojis to your text message. If you add 4 or more emojis at once their size will become default (small again).
Substitute words with emojis, make smiley images bigger and send incredible messages to your family and friends. Everything is possible once you update from iOS 9 to iOS 10.