Do you like Mac live photos? Sometimes you might wish to turn off live photo feature and send a still image to your friends. We have already explained how you can send disappearing pics and videos through WhatsApp. Is it possible to change live pictures? Should you extract still picture from a short video? How does it happen? We'll tell you what you need to do with your interactive images to make them look still.
Actually you'll be surprised at how easy everything is. The guide clearly explains how to turn live photo into still photograph within seconds. The convertion procedure is a quick one. You won't spend much time changing the status of your pics.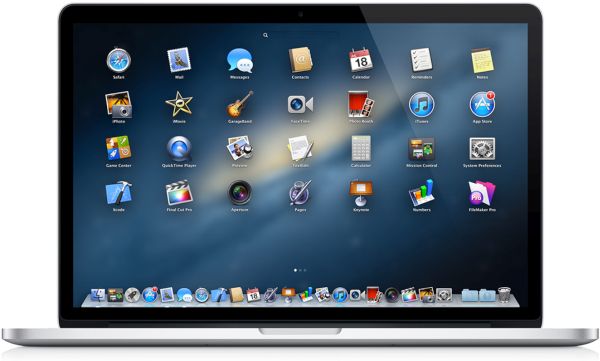 Mac Live Photos
Live images are impressive. They look wonderful on smaller iPhone screen and are extra beautiful on the big Mac displays. Point on such image and it will come alive. You'll feel as if you are in a fairy tale. The true magic of live images is amazing. Still there are situations when you need to use Mac live photo edit option and create still shots. If you are using social networkds you can share photos that disappear through Instagram on iOS 10 handset.
Why would you need to change the pictures on your computer? It's easier with iPhones since not all models support the 'live' status. Well, if you want to easier navigate through Mac photo library without seeing images going alive when you accidentally place pointer on one of them you can turn such photos into still images and solve the browsing problem.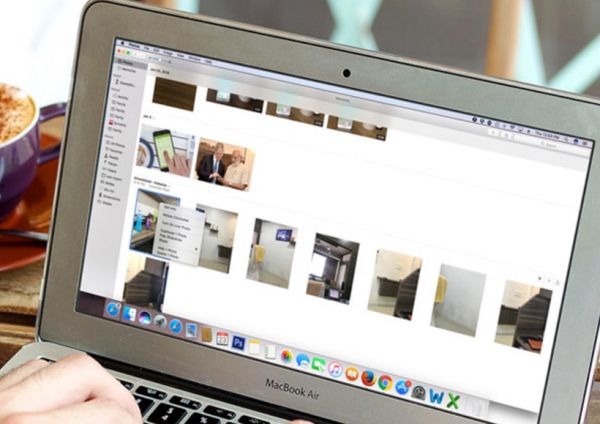 How to Make Live Photos Still
So how exactly can you extract the still image from your live photo if you are using Mac machine? Follow the detailed guide below that shows step by step how you get still photos from live photographs by quickly turning off this feature. No more pics will suddenly come alive when you touch them.
Step 1. You should use only your computer. So take your Mac and open Photos application on it.
Step 2. To make live photos still you should choose those images one by one. So select one live pic for now. Just hover the mouse on it. You remember that if this is a live image it will come alive.
Step 3. Right press on the file you have just chosen.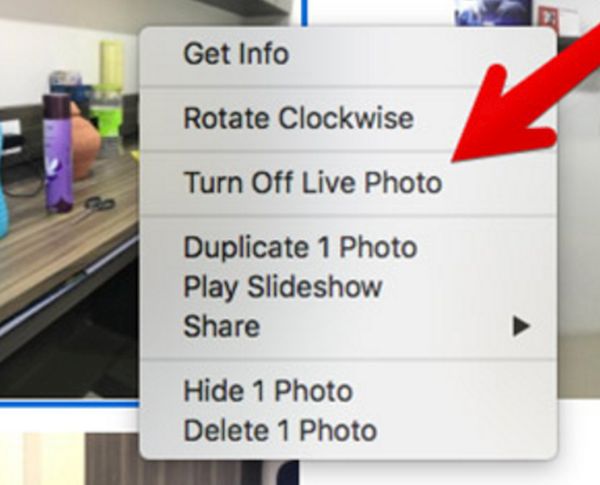 Step 4. You'll see the menu for your photos. There will be the option called Turn off Live Photo which has nothing to do with animated GIFs. This is what you need to select.
You see how simple it is to disable Live Photo option. It's also really easy to turn it back on in case you miss the fun of photographs that look alive.
How to Enable Live Photos on Your Mac
Step 1. Launch Photos program on the 'fruit' computer.
Step 2. Select the image that is 'live' but disabled by you.
Step 3. Right click on it.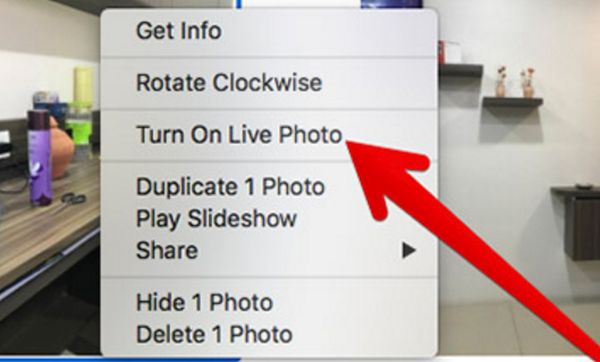 Step 4. Select the feature called Turn On Live Photo.
Now your photograph is alive again and when you hover over it it will interact with you.
It's not a secret that a lot of Mac users also own the iPhone that also supports the live images. How can you change the 'live' status of your smartphone images?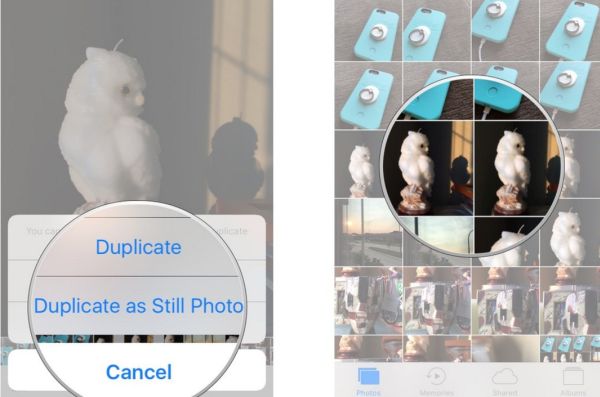 How to Turn Live Photo into Still Image on iPhone 7
Step 1. Take your handset. You don't need your Mac right now.
Step 2. Choose your Live Photo.
Step 3. Click on 'share' option.
Step 4. Press on Duplicate option.
Step 5. Click on Duplicate as Still Photo.
Now you have two similar images where one is a still pic and one is a live photograph. Isn't it awesome?
The well-known Cupertino-based company keep improving its Photo programs for all devices. We believe that Apple will add even more interesting changes and possibilities into iOS 11 and the next iPhone 8 that will celebrate the iPhone's 10th anniversary later in 2017.