The release of the new Apple smartphones caused many rumores about new iPhone wireless charging possibility. This option is already offered by some of well-known competitors so seeing such an addition to the popular 'fruit' handset lineup was something to be expected. What can we say about the reality? Has Apple introduced the long-awaited option?
The idea of seeing iPhone 7 wireless charging faded as soon as the Cupertino-based company presented the two new smartphones to customers. You are still able to charge your newest handset wirelessly.
We'll share a simple guide to walk you through the wireless charging procedure. Hopefully Apple will present this opportunity to all users in 2017 along with the new smartphone upgrade which is believed to be a major one [there are so many Android smartphones out there with the simple wireless charging technology that it becomes painful for some 'fruit' fans that they are not able to enjoy the option by default]. We have heard so many rumors about iPhone 6 wireless charging, iPhone 7 improvements and nothing has happened at the official level. Still there are always methods you can try and reach your goal, aren't there?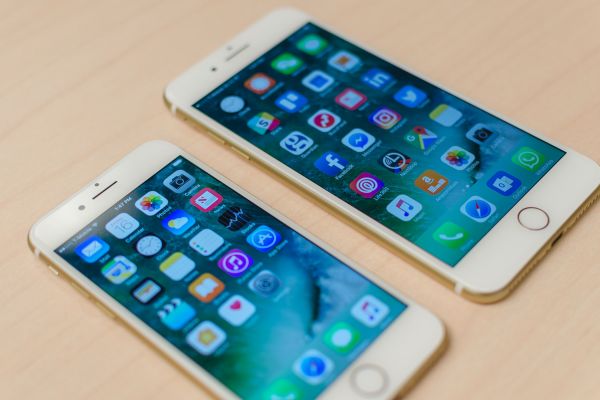 New iPhone Wireless Charging: How to Guide
Some work has to be surely done on your end. Forget about iPhone 6 wireless charging and let's focus our attention on the newest iPhone 7 with A10 processor, improved cameras and other curious features and options. Some customers believe that the iPhone 7 and 7 Plus are not worth upgrading to because their design is the same as iPhone 6 and 6s lineup. Others are happy to get this latest generation model because of its dust and water resistance and interesting updates Apple offers.
Firstly, you can find the wireless charging card receiver. You can search your local stores or online shops for the cheapest or most affordable accessory. For example, you can look at Leapcover or find a similar Qi receiver [this one is priced at around $10]. Your wireless iPhone charger should work similar to the process described below. Secondly, we offer a fast glimpse at what you can expect and how the whole iPhone 7 wireless charging idea works.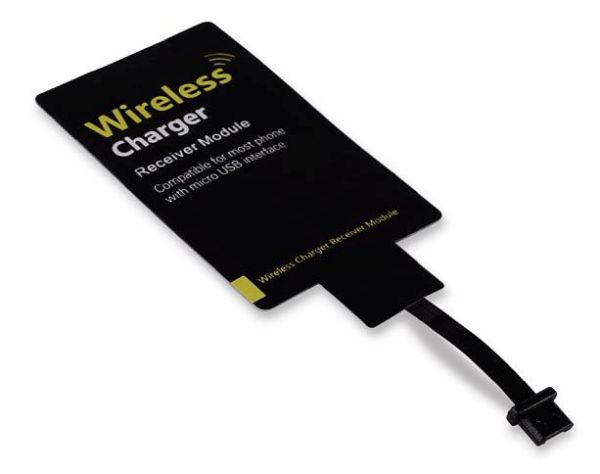 Step 1. It is necessary to plug in your lightning cable to the receiver you found. This way you'll be able to place the cable over your phone's back.
Step 2. It is needed to also find a thin case on the handset before you can put the gadget on the charging pad.
Step 3. Start charging wirelessly.
As you can see your iPhone 7 charging options still require using the lightning cable. This is what users hope to get rid of completely. At the same time getting additional accessories does require cables because this is the only way to connect the handset to charge it.
This is a different method of enjoying both iPhone 7 features and wireless charging. If you are not a fan of a charging station with just any case you can search for a special charging case that is designed specifically for your iDevice. Right, you still need to find additional accessory developed for the latest Apple smartphone model and use it to charge your device. You'll have to place the device into the case and then on the charging pad.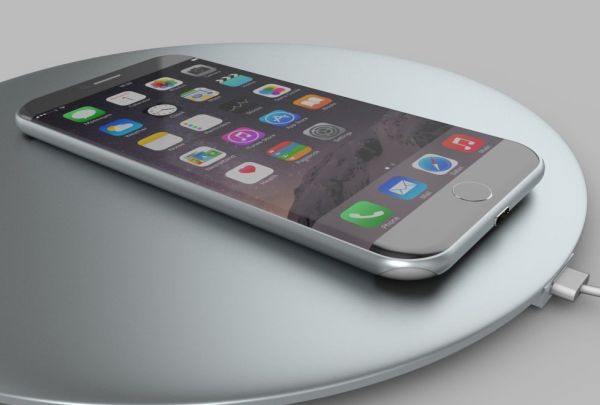 iPhone 7 Wireless Charging Dreams
It would be great if Apple adds the wireless charging feature to the phones one day. Customers are always happy when their experience requires no efforts. With the current iPhone models it is impossible to find a simple and quick way to charge the smartphone without a cable while other well-known companies release handsets with this technology already built in.
Apple takes steps to improve its devices. This year it took a step towards waterproof and dust resistance along with built-in Home button with touch sensitivity, better batteries, more storage capacity [the old 8GB and 16GB models are in the past and users can enjoy 32GB, 132GB and 256GB models] and improved cameras.
The next year phone is already awaited by millions of 'fruit' fans. 2017 is when Apple celebrates the iPhone's 10th anniversary. This is the main reason why experts and customers are talking about design upgrade and major changes that could be added to the next iPhone 8. Could it finally get the wireless charging option or not? What do you think?