Some iPhone 5 users got the problem when they tried to install the latest iOS 7 on their smartphone. They saw a message "This cable or accessory is not certified or may not work reliable with this iPhone" and got worried if everything is ok with their handset.
Is it possible to fix iOS 7 iPhone 5 not charging problem? Why does it appear? Is anything wrong with your cable or what? Here are the answers to these questions.
New iOS 7: Smart System
Apple has introduced the brand-new firmware version. It has new design and a lot of features previously unavailable to iPhone users. The company has also decided to prevent its customers from using fake cables when charging their smartphones.
The code in iOS 7 tells this firmware when you are trying to connect using a fake lightning cable. Such accessory comes with a cracked authenticator chip which can be easily discovered by the latest operating system. It's getting smarter and your iPhone will not be charged until you buy an original lightning cable [the certified one].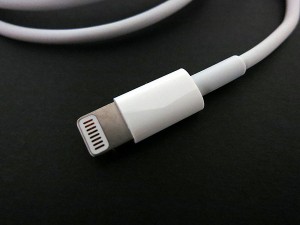 It can be frustrating to some iPhone 5 owners but the Cupertino-based giant likes when its consumers purchase approved accessories and it does everything to stop fake products being used by people even though they are much cheaper compared to Apple accessories.
Luckily, there is a way to fix iOS 7 iPhone 5 not charging problem. Here is how you can do it.
How to Fix the Charging Issue on iPhone 5 with iOS 7
Users who are not afraid of using risky products and don't want to get the genuine lightning cable for their iDevice can take the following steps.
1)      Turn on your USB power and connect your fake cable to your smartphone.
2)      Dismiss the warning message you get.
3)      The problem should be fixed and your device should be charging.
You should most likely take these steps each time you wish to charge your iPhone. Maybe manufacturers of fake accessories will soon find a way to bypass Apple's blockage.