Users who are looking for the shortest iOS 9.1 downgrade to iOS 9 instruction can follow the guide below and successfully return from their newest mobile version on iPhone to the previous one [if you don't have iPhone and hesitate between different models check our comparison of iPhone 6s and Galaxy S6]. Apple is signing 9.0.2 right now so you can install this particular firmware on your iDevice. Unfortunately you cannot get iOS 9 or iOS 8.
We'll mention one pretty fast guide on iOS 9.1 downgrade iPhone 5 or other model you have. It is easy but you'll have to do some search as you'll need to find iOS 9.0.2 ipsw file if you didn't download and save it when Apple officially released it.
How to Return iOS 9.1 to 9.0.2 on iPhone 5
Step 1. Firstly, make sure you have the 9.0.2 firmware file on your computer.
Step 2. Secondly, double check to make sure Apple is signing 9.0.2 version.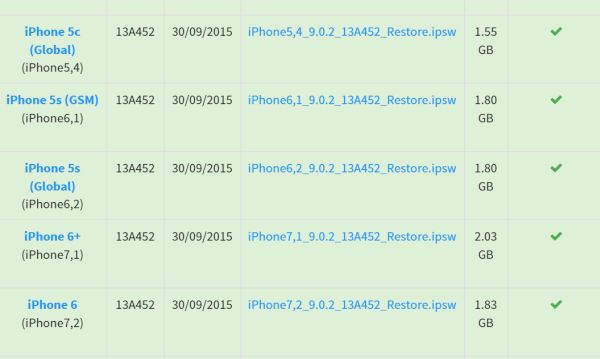 Step 3. Launch Settings program on your iPhone 5. Select iCloud and disable Find My iPhone program.
Step 4. Users who started to prefer 6-digit code over the 4-digit code have to change it back to the 4-digit passcode. This way you'll be able to unlock iPhone 5 when you are downgraded and running iOS 9.0.2 [here are some other useful iOS 9 tips and tricks you should learn about].
Step 5. Backup. Remember to do this. You can use iTunes.
Step 6. Now connect via USB to your computer while the iPhone is running iOS 9.1.
Step 7. Launch iTunes on PC / Mac.
Step 8. Choose your iDevice from iTunes top menu.
Step 9. Press on Shift [Windows] or Alt / Option [Mac] and click on Check for Update on iTunes.
Step 10. Choose your 9.0.2 file and allow iTunes to restore to iOS 9.0.2.
Step 11. Press update and wait.
Step 12. As soon as iTunes completes restoring your iPhone, it will restart and you will find Slide to upgrade option. You can enter the 4-digit passcode and activate the iPhone running iOS 9.0.2 instead of 9.1.