What is the next iPhone 2017 to be like? When is the official iPhone 8 release date? How will Apple surprise customers this year? Even users who own the improved iPhone 7 and 7 Plus are now looking for the smartphone that will celebrate iPhone's 10th anniversary. Are you also excited to hear the latest iPhone 8 rumors?
The Cupertino company likes to bring innovative features to handset market. Its 'fruit' smartphone is one of the best sold phone in the world. Millions of users from different parts of the planet are waiting for the new generation device and the await starts right after the previous gen line is finally announced.
While Apple says nothing about the future iPhone 8 features there are a lot of interesting concepts of this device. Look at some of the most impressive ideas about the options, specs and improvements that could be offered along with the new iDevice.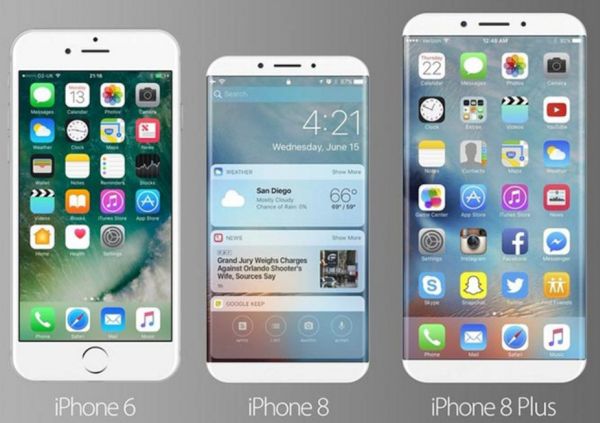 New iPhone Concept Ideas
There are predictions about this future device. Users believe they will see an updated design and a lot of wonderful changes. Thus the excitement regarding this handset is growing. This could be the most impressive iPhone 17 ever! By the way you might also be able to send disappearing photos on Instagram from next phone model.
Remember that these are only attractive iPhone 8 concepts. Designers cannot guarantee anything. This is just their vision of the upcoming gadget and it is based on various rumors, dreams and expectations.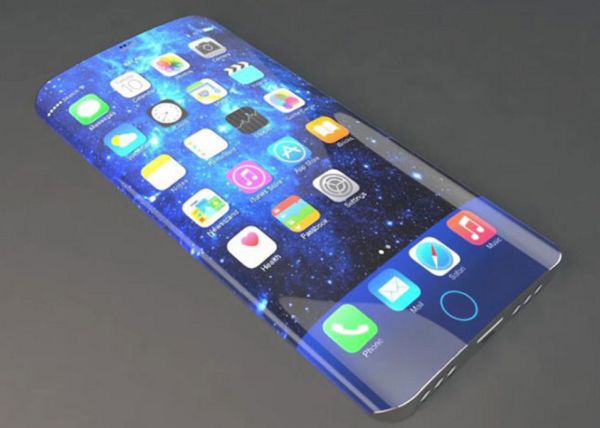 iPhone 2017 Design Concepts
The iPhone 8 and 8 Plus rumors show us a new radical change with its design. You might remember how disappointed some customers where when they saw that the iPhone 7 / 7 Plus models look exactly like the previous 6s / 6 smartphones. Everyone was hoping to see an update in the look and feel of their handset but Apple decided to postpone design upgrade.
Since the new iPhone that will be releases in 2017 should celebrate the 10th anniversary of this iDevice, Apple is expected to unveil many awesome firecrackers. It must take everyone by surprise and prove that iPhone is the number one smartphone in the world.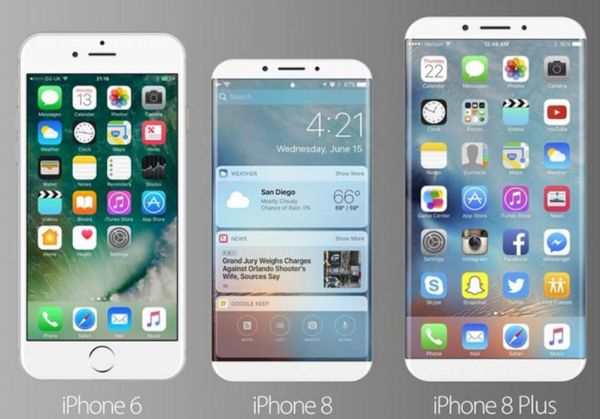 What design are you expecting to see? Should the phone arrive with stainless steel frame or get edge-to-edge screen? Can you imagine a glass phone design?
Can the gadget get flat sides and pretty curved edges? It should definitely differ from iPhone 7 since too many experts, designers and ordinary users are looking forward to changes. Apple just cannot upset everyone by bringing the same iPhone design over and over again.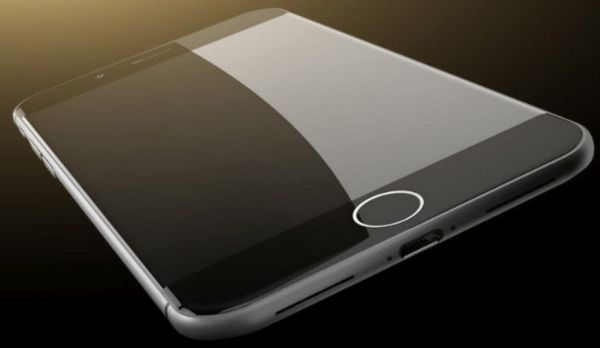 iPhone 8 Specs
There are a lot of people out there who can't wait to get wireless charging technology. Current 'fruit' devices do not support this option still Apple could add the incredible feature to the new iPhone lineup later this year.
The next-gen model could get the Touch ID option and front-facing camera fully integrated into the display. By the way, this could be OLED screen developed by Sharp.
Another interesting spec awaited by users is facial scanning feature that is also known iris scanner. It could help to quicker unlock iPhone screen and even pay for goods and services by authenticating with eyes.
The new A11 processor should make the phone much quicker and more efficient. The new battery might last longer making users happy.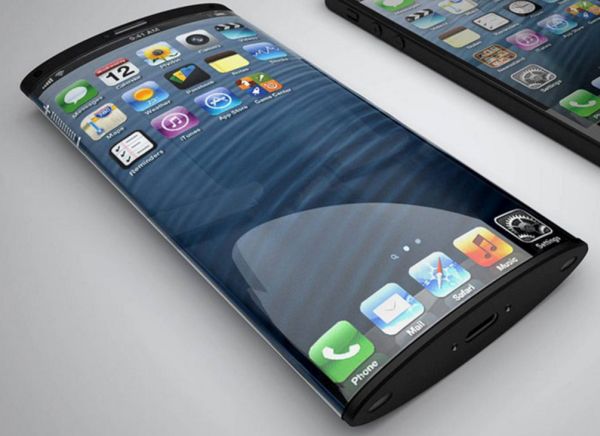 iPhone 8 Release Date
Since the latest phones were introduced in early fall the launch date for the 2017 iPhone model is also expected in mid or late September. Usually Apple takes its time to test the new iOS version during summer and bring it to public in autumn (iPhone 8 could run iOS 11).
There could 3 different models brought to the market. If OLED display is released there could be only one version of iPhone 8 with OLED screen. Other versions could arrive with LCD screens. The sizes of new 2017 smartphones could be 4.7-inch, 5-inch and 5.5-inch.