Many users have installed iOS 9.3 update with bugs. Apple presented this new firmware in March and a lot of iPhone and iPad owners hurried to give it a try. Many older device users were upset because of the multiple problems, issues and bugs that came along with the new iOS. How is iOS 9.3 iPhone battery life? This is another question to ask.
How is your iOS 9.3 battery performance after update? Have you noticed any differences compared to previous operating system version? According to news, the latest platform doesn't impact battery life that much. It comes with some new features however this doesn't make battery drain faster than it used to.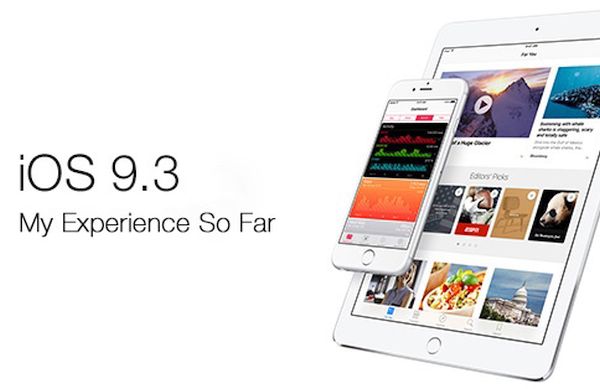 The upgrade arrives with Touch ID secure protection that work with Notes, new Night Shift mode that is comfortable for reaching at any time of the day and other changes. For example, Verizon subscribers should finally get support for WiFi calling.
Users with old iPads and iPhones got stuck on the activation screen after iOS 9.3 update. Apple fixed this bug with the iOS 9.3.1 release however there were other issues as well not related to battery life. Safari kept freezing for many users and the Cupertino-based giant promised to fix this problem soon.
The battery seems to be great on iPhone 6s, iPhone SE and other models [compare iPhone SE to iPhone 5s]. It could work not as good on older iPhone 5, 4s however these users were the one who couldn't complete installation at all because they say only the frozen Activation screen on iOS 9.3 and nothing more. We'll probably hear more about all the changes brought by the new OS as Apple continues to roll out iOS 9.3 updates with fixes to previous issues. iOS 9.3.1 is one of such versions available for download.