Have you seen Apple A9 chipset yet? The company will officially introduce its new iPhone 6s and 6s Plus that will get Apple A9 processor specs, features and options this week. There are images of this handset part that surfaced online ahead of the public announcement and official release date of the new iOS smartphones.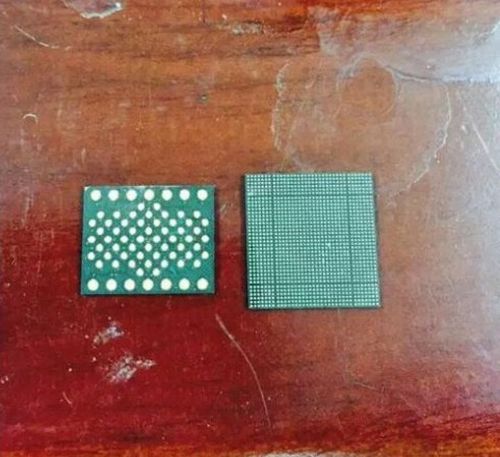 The picture of iPhone 6s A9 processor is pretty blurry but it has some clear information on it which makes it truly look like the 'fruit' product. Since the timeframe is pretty tough the chances that this is the photo of the real A9 chip are pretty high. Firstly, this image has the A9 branding on it and this is how Apple is marking its details for the gadgets. Secondly, this reminds of the 14-nanometer manufacture procedure that is used by Samsung.
The iPhone 6s lineup should get the improved processor and A9 chip could use the special Samsung process used for other devices. You can see that the A9 branding is a bit smaller compared to A8 footprint still it might look exactly like the picture.
The long-awaited Apple keynote is taking place on September 9th. The company will talk about the new generation phones and other devices and programs it is planning to release this fall. Experts think that company will unveil iOS 9 right after the private event.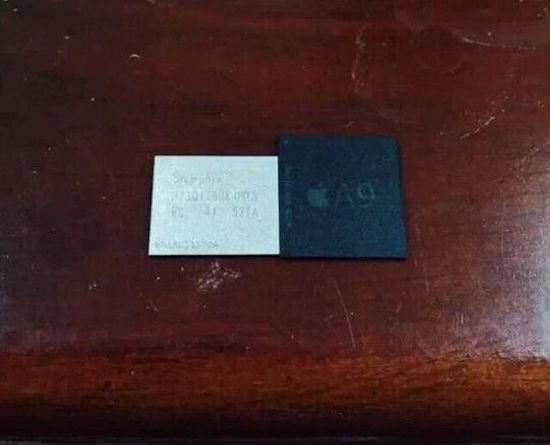 The new mobile firmware will get a lot of new features and options that should run great on the A9 smartphones. The chip that has leaked looks to be cooler and more powerful than previous processors manufactured for Apple gadgets.
The iPhone 6s should get Apple A9 processor [the next iPad Pro might get A9X chipset that will be more powerful], special 3D Touch screen with Force Touch option, 2GB of RAM and improved cameras.
We'll know if the leaked image is genuine or fake this week.