Apple presented iOS 9.3 firmware version this spring with new iOS 9.3 features and interesting options. There are hidden and new updates you should learn about to get better experience until Apple introduces iOS 9.3.1 or iOS 10 upgrade.
It is no longer possible to downgrade iOS 9.3.1 to 9.3 but there are still users who are using this firmware version. Night Shift mode is probably the top option that arrives in iOS 9.3, 9.3.1 and will be present in upcoming iOS 9.3.2 version.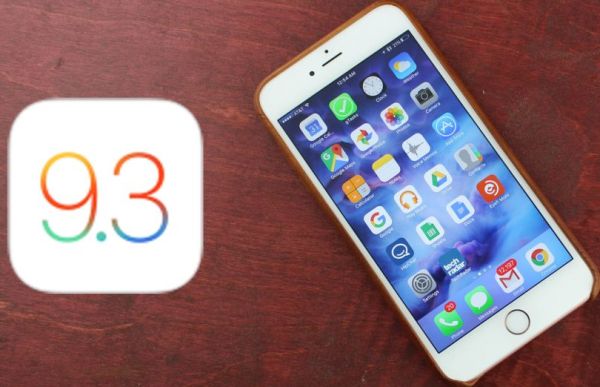 There are numerous iPhone Night Shift guides and jailbreak tweaks that make it easier to use this option. For example, you can enable both Night Shift and Low Power modes at once and save your battery life while reading comfortably from the screen at any time of the day.
The quickest way to access Night Shift mode is to swipe up from iPhone display bottom in Control Center and tap on the iOS 9.3 Night Shift icon.
It si possible to see how much WiFi data you are using you can take advantage of WiFi Assist usage data [here is how to fix iOS 9.3.1 crashing issues]. There is no need to guess how much data you have used and save on your cellular data bill. You can protect Notes with password.
In News you can Save, Mute and do other actions by simply swiping right / left. You can sync iBooks and PDFs to Apple cloud. You can duplicate Live Photos as still images. Improved Education applications and CarPlay should make the full experience better. Siri starts to support Malay and Finnish. Notes got checklist option you can use to quickly make new lists.
You can watch videos, enjoy stories in iOS 9.3 landscape mode. It is possible to long tap on the picture and get thumbnail of the bigger image.
You can navigate through Safari / Mail / Spotlight lists using arrow keys. You can also use space bar forscrolling in Mail and Safari. Have you discovered all hidden features on iOS 9.3?