When iOS 6 version was released many iPhone 4 users updated their gadgets to the new firmware and forgot about unlock. The reason is that earlier baseband could be unlocked with such software as Ultrasn0w or hardware as Gevey.
But all solutions are not working on 04.12.02 baseband in iOS 6 and iOS 6.0.1 running on iPhone 4. Also there is no way to downgrade it.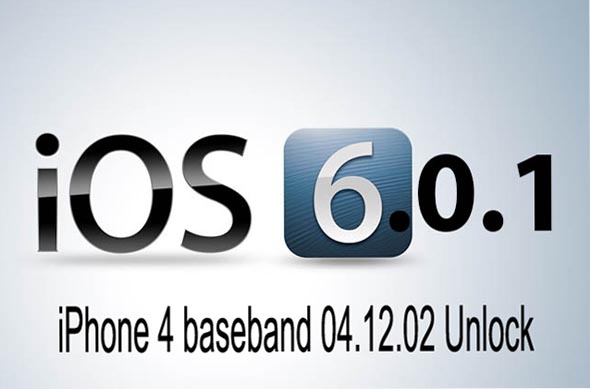 But don't worry. There is the way out. You can always order IMEI unlock for your iPhone which have a lot of benefits. Many iPhone users effectively unlocked their phones that way and continued to be happy. Let's take a look at advantages of IMEI unlock by legit service for worldwide carriers like AT&T, Vodafone, Orange yet others. Let's have a look at the benefits of factory unlock iPhone 04.12.02 baseband:
The unlock is going to be permanent.
 You are able to update, restore, sync via iTune and jailbreak your iPhone not fretting about losing unlock 
You're going to get official Apple iPhone unlock via iTunes.
After 04.12.02 unlock the warranty remains valid
Your IMEI is going to be putted in Apple iTunes' whitelist database.
 It'll unlock any baseband and any firmware including 04.12.02 and iOS 6 / 6.0.1.
As you can see it worthwhile. But if you are using blacklisted Apple iPhone (reported as stolen or lost etc.). However we are working on it. 
But if your IMEI is clean and white – take your chance and unlock iPhone for the cheapest price on the web. And much more benefits you're going to get using legit IMEI unlocking service for iPhone 04.12.02 on iOS 6.