You probably know how to reduce data usage on iPhone 6 so it's now time to learn the details about the iPhone 7 and 7 Plus. The latest generation smartphones were presented by Apple in September. A lot of customers decided to update to this handset even though it doesn't look like major upgrade. Of course, the device has its advantages such as impressive 256GB storage option, improvements within the system and hardware, better battery and camera. Still many users hoped to see a contemporary and innovative phone that stands out in the market and sounds much better than similar products.
Still if you got the update you need to learn more about iPhone data usage per app and what is cellular data in common [learn how to set up iPhone 7].This will help you to turn off mobile data in order to save on your bill. Let's learn more about iPhone data usage check and other things you should know in order to spend less money on cellular connection month after month.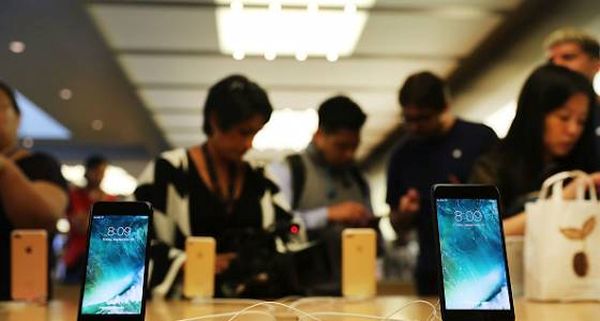 What Uses Data on iPhone
This is a simple question to ask so you shouldn't be surprised to learn that your applications use data as well as email, social networks and internet surfing. Your cellular / mobile data could be eaten too much on iOS 10 firmware version. Luckily you can turn off mobile data and lower down your monthly bills.
Sometimes you are ok with your monthly data consumption. However when your bill suddenly exceeds your expectations you should recollect your data usage iPhone 6 experience and do something similar with the 2016 iPhone model.
It's important to deal with unusual data consumption on-the-go otherwise you can lose your money. What are the most 'hungry' options on the phone? What uses data on Verizon, AT&T, Sprint, T-Mobile and other carriers? Here is the list:
background application refresh loves to eat data
location services are always 'hungry' for more data
social networks also play a big role and consume much data
The following iOS 10 tips and tricks can do you a favor and help you deal with data usage on iPhone 7 or bigger iPhone 7 Plus.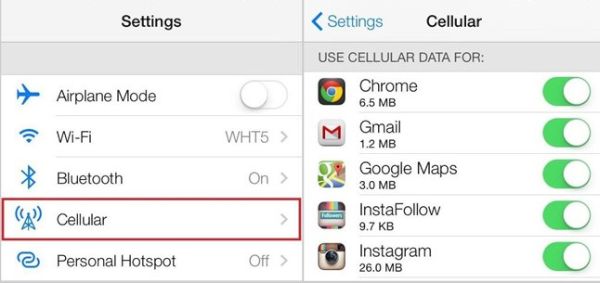 Select Apps That Consume Data
What is cellular data? This is the data provided by your network. It can be consumping and it costs way more than simple WiFi. In order to reduce data usage on iPhone 7 you should choose what apps use and what applications don't use your mobile data. Thus you are advised to disable it when you don't need it:
Step 1. Your iPhone data usage per app can very depending on the program. Make sure you select the apps that can use your cellular data and disable it by going to Settings menu.
Step 2. Choose Cellular or Mobile option.
Step 3. You will see toggles next to different applications that are using your data.
Toggle off the ones you currently don't need to use.
Remember to turn your data back on when you need to use it.
Awesome Reduce Data Usage iPhone Guide
You can improve your iPhone data usage check results one you turn off Location Services:
Step 1. Go to Settings.
Step 2. Choose Privacy option and go to Location Services section.
Step 3. Disable Location Services by toggling off this feature.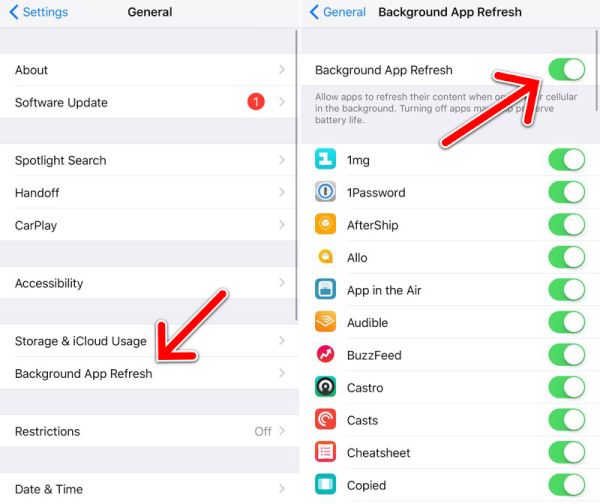 Just as it goes in how to turn off data on iPhone 6 instruction you need to disable background refresh for apps on iPhone 7:
Step 1. Launch Settings and go to General menu.
Step 2. Go to Background App Refresh and disable it by toggling it off.
How to Turn Off Data on iPhone 7 for Auto-Downloads:
Step 1. This is simple. Settings is where you should go to.
Step 2. Choose iTunes & App Store section.
Step 3. Disable Use Cellular Data feature.
Step 4. Turn off your mobile data for iCloud.
Wi-Fi Tricks
There are some things you can do with WiFi settings so that your cellular data usage current period looks more attractive and less expensive:
Step 1. Go to Settings – iCloud and choose iCloud Drive where you need to disable the Use Cellular Data option.
Step 2. Now in Settings you should select Cellular and disable WiFi Assist so that your handset stops using your mobile data when your WiFi connection isn't good.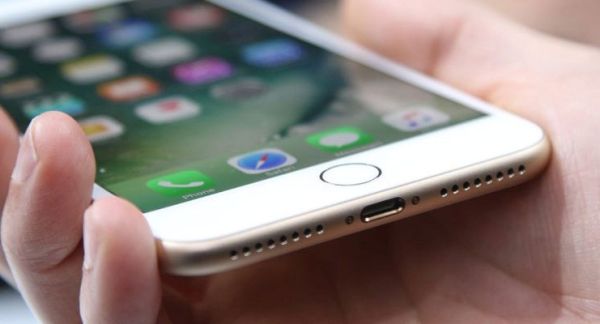 Mail & Social Network Tips
Step 1. Choose Settings and go to Mail where you can disable the option called Load Remote Images.
Step 2. For Facebook you should launch this app and go to More in order to get to your Settings – Account Settings. Click on Videos and Photos – Video Settings and choose Auto-play section where you can enable either Never Auto-plays Videos or On Wi-Fi Connections Only.
Step 3. Launch Instagram and select Profile – Gear where you can choose Mobile Data Usage and enable Use Less Data feature.
Step 4. For Twitter you need to choose Profile and click on Gear icon where you will get to Settings – Data and can either enable Use WiFi only or turn on Never play videos automatically.
You can now reduce your mobile data and save money on your monthly 256GB iPhone 7 bills.