If you created a backup copy of your iPhone using iCloud you can use iCloud restore for iPhone from backup. This is simple, quick and easy to do. Maybe there was something wrong with your handset during update to the new iOS 8 beta 1 or jailbreak / hack attempt.
You can get back to your saved restore version and use your iPhone again.
Step 1. iCloud restore for iPhone 5S, 5c, 5 or other model begins from turning on your smartphone and making what it asks: Slide your finger to continue.
Step 2. Select your language, country / region and either use Wi-Fi or cellular connection. It is best to use Wi-Fi because to restore iPhone iCloud will use internet.
Step 3. Choose to use or not to use Location Services [you can change this later on].
Step 4. Now select Restore from iCloud backup menu.
Step 5. You will have to enter your ID and password to continue and accept Terms and Conditions. Otherwise yopu may have activation lock issue.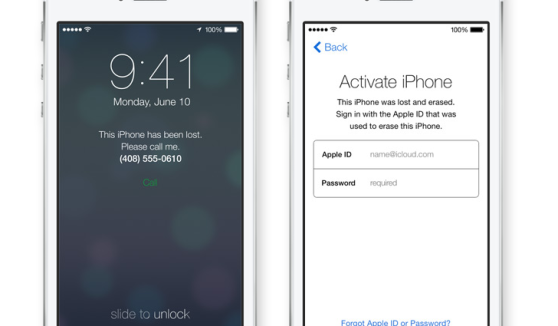 Step 6. To restore iPhone from iCloud backup, you need to select the backup name if you have several of them.
Step 7. Now allow your smartphone complete restoring process.
Once everything is returned to your handset you can once again enjoy using Apple gadget. If you didn't have Wi-Fi connection, don't worry. Once you get connected to Internet, iCloud can finish getting the files it couldn't get earlier.