Even users who purchased the latest iPhone 6s or 6s Plus this fall are already think about upcoming iPhone 7 features [if you have the 6s device you might experience Touch ID not working issues after iOS 9.1 update]. This next generation smartpone should be launched in less than a year from now. Apple is most likely already working on it even though some experts suggest the company would also present a cheaper colorful iPhone 6s sometime in spring.
The new iPhone 7 expected released date is September 2016. This is the month the Cupertino-based giant is presented new lineups of its popular handsets for years in a row. Could it change the date the next year? It possibly could but millions of users are used to buying the new iPhone in the fall as this is the perfect time to get a great Christmas gift.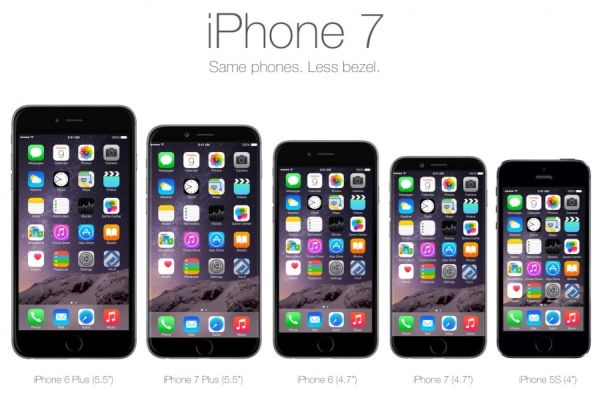 There are a lot of iPhone 7 expected specs users would like to see. We could list some of them. It would be great if Apple offers a better processor, improved battery with longer battery life at one charge, new software [iOS 10 possibly], innovative features that make the gadget a must-have.
What else can we hope for? We are sure that most customers would also like to get a stronger display. This is the main issue with all iPhones. Testers who perform crash tests always show cracks and shatters instead of the display. Maybe Apple could do something similar to what Motorola introduced. Its Droid Turbo 2 device can boast the shatterproof screen and the 'fruit' giant could really add something like this to its iPhone 7.
Probably if iPhone comes with the screen that doesn't break it would be a perfect smartphone with AMOLED screen and other protective layers.
What iPhone 7 features and specs do you dream about? Would you like this handset to be unbreakable and have no battery drain problems or are you satisfied with the current easily-breaking displays the iPhone 6s and 6s Plus have?