With iOS 9 official upgrade iPhone and iPad users report the unpleasant iOS 9 increase data usage problem. The gadgets can now automatically switch between your cellular network and WiFi and this could cause you using more data than in the past. We'll explain how you can fix the issue if it bothers you and you prefer using less data as it was on iOS 8 firmware version.
Apple made sure its users get the best connection all the time. This is why iOS 9 is switching between your WiFi and cellular networks. It is trying to provide you with the better experience. If this is a problem for you – solve it using the guide below.
How to Decrease Mobile Data Usage on iOS 9
Step 1. You should work with your WiFi Assist feature if you want to stop consuming too much data because of the network switching on iOS 9 firmware version.
Step 2. Go to Setting. This is probably the app you are using the most when changes are needed.
Step 3. Select the Mobile Data / Cellular menu.
Step 4. You should now get to the page's bottom. Scroll down.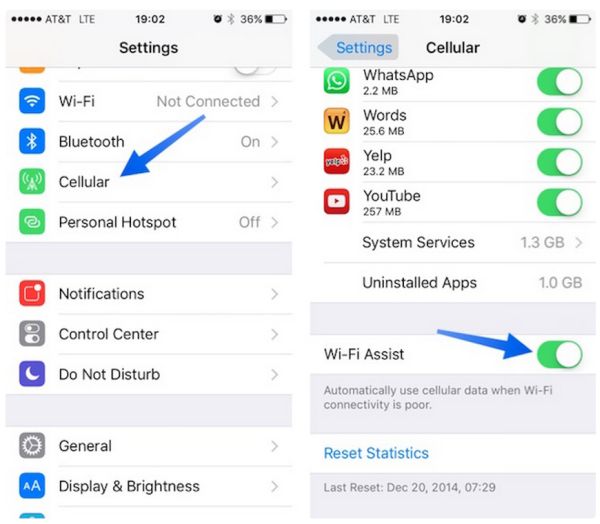 Step 5. Find the WiFi Assist option and disable it. Once it is off your iPhone 6s or iPad will stop jumping from 3G to 4G without asking you. You will not have the unexpected data usage issue any more.
Step 6. It is still possible to use the 3G / 4G network so don't worry about it.
Step 7. If you need to track your mobile data usage on iOS 9 you can select Settings and choose Cellular menu where you are able to get to Cellular Data Usage.
This instruction could help users whose data usage increased significantly after iOS 9 installation. Some iPhone owners report that they used to get around 1-2GB of data and they are now getting about 7GB for performing the same tasks.