More than 4 million users have already pre-ordered the new items. If you are not one of them read iPhone 6 and 6 Plus review. This happened during the first weekend since this new smartphone went live on Apple site and carriers' websites. You can now check iPhone 6 pre order status, and here is how to do this.
A lot of devices will be shipped to U.S. by Friday, September 19. Still customers might be curious to check their pre order status for iPhone 6 and 6 Plus. We'll list you instructions on how to check iPhone 6 pre-order status for AT&T, Sprint, T-Mobile and Verizon mobile companies. These are the four major carriers in the United States.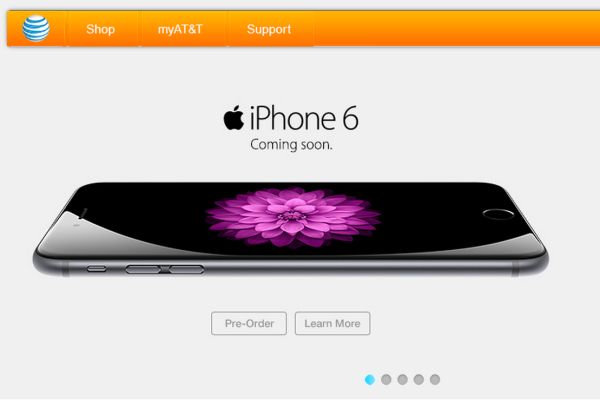 AT&T iPhone 6 Pre Order Status
Firstly, you can use your iPhone AT&T account to see the status of your pre-order. Just log in at att.com using your username / password and find information about your order. Secondly, you can do the same thing through Wireless Order Status page:
https://www.att.com/eos/unauth/eosLogin?productType=wireless&source=IAWS00Z290000000u
just enter your order number [or contact, order ID, account number, wireless number] plus ZIP code and search.
How to Check T-Mobile iPhone 6 Order Status
Customers who pre-ordered their new iPhone locked to T-Mobile on their site or the company's phone number 1-800-T-MOBILE should go to their Order Status Lookup Page:
https://secure-checkout.t-mobile.com/webapp/wcs/stores/servlet/TMCcoOrderStatusLookupForm?langId=-1&storeId=10551
and find out all the details by providing ZIP code, last name and order number.
Check Pre Order Status for iPhone 6 Sprint
If Sprint is your new smartphone carrier, you can go to My Order page:
http://www.sprint.com/personal/wireless/order_status.html
and provide the pre-order number to get the information about when your new iPhone is going to arrive.
Verizon iPhone 6 Pre Order Checking
iPhone 6 Plus and 6 owners who decided to get their iPhone locked to Verizon can visit Order Status page:
http://www.verizonwireless.com/b2c/support/order-status
and enter order number + last name to find out when the smartphone is to be shipped to the U.S. Using this guide you can find out whether your iPhone is going to arrive on September 19th or not.
Apple iPhone 6 and iPhone 6 Plus Pre-Order Status
Users who have placed their pre order through official Apple Store can go to the official order status page [https://secure2.store.apple.com/us/order/list] and log in to see your order status.