Do you experience issues on iPhone with iMessage? A number of Apple fans have iMessage delivery issues and error messages. The problem happens on iCloud or iMessage and this problem occurs once in a while [learn more about WWDC 2016 Tickets Lottery]. Some iPhone owners have no bugs however there are still users who cannot use iMessage properly.
iMessage delayed delivery is not such a big issues however when your outage ends up with error message and fails to send your text message – it becomes a big problem. Some iPhones users note that when they are trying to send a message via iMessage application it gets failed to be delivered to the recipient. Others assure that their iMessages become text messages and are delivered and this process happens automatically. The program simply switches over to regular messages.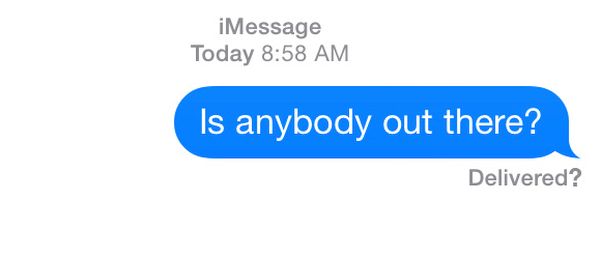 It is curious that some iPhone users who received an error about messages failed to be delivered later find out that the message was still successfully delivered. The recipients are even able to respond to such 'failed' messages via iMessage program.
Apple is working on such problems all the time. Different errors are experienced by iPhone users periodically and the 'fruit' giant always fixes everything. So you might have no iMessages delivery message issues by now. Hopefully the issue is already gone. By the way, if you are planning to upgrade to iPhone 7 in the fall you should know that AT&T iPhone upgrade price is different in 2016 compared to 2015.
Apple is working on iOS 9.3.2 beta firmware. This will be another update for iDevices this spring. In summertime the company would be testing future iOS 10 with developers and public beta testers. This major upgrade will be officially present to public in the fall.