When do you need to use iPhone 6 reset all settings option? This question is asked not only by users who have the latest Apple smartphone but also owners of earlier models. I used to misunderstand this until my friend gave me a detailed explanation. It is really important to take the right decision because if you decide to restore instead of reset by mistake you can harm yourself and lose your data and important information within seconds.
Before I'll tell you how to reset iPhone 6 / 6 Plus / 5S / 5c / 5 or any other 'fruit' model, it should be clear to you when you reset. Firstly, this option can be done right from your iDevice. Secondly, it formats your gadget back to factory settings but this is not a hard restore. Thirdly, when you choose to follow any iPhone 6 reset instructions you have to remember that while resetting you don't even have to connect to iTunes on your computer.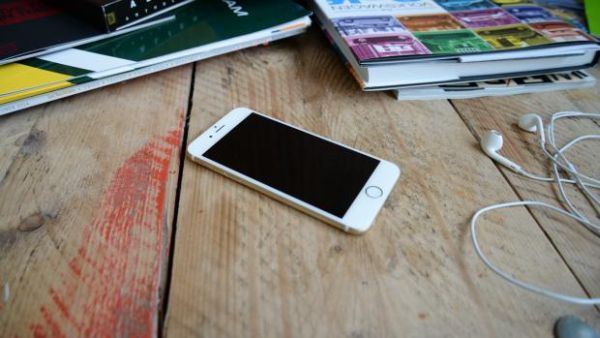 How to Reset iPhone 6 to Factory Settings [Works for All Models]
Step 1. Take your iPhone in your hands.
Step 2. Launch Settings.
Step 3. Select the General tab.
Step 4. You have to scroll down until you find Reset menu at the very bottom of your screen.
Step 5. Reset option has six choices you can choose from. This includes Reset All Settings, Erase All Content and Settings, Reset Network Settings, Reset Keyboard Dictionary, Reset Location and Privacy Settings and Reset Home Screen Layout.
Step 6. Select what you wish to reset. You'll be asked to enter the passcode after you click on this option.
Step 7. Restart the iPhone and enjoy using it and you won't lose any important information.
What Reset Option to Use:
If you need to make your network, location, layout and dictionary get back to default settings you have to Reset All Settings.
If you only want to reset network settings [this erases your passwords for networks] you have to click on Reset Network Settings.
If you wish to erase pictures, emails and other personal content and reset settings to default you have to click on Erase All Content and Settings.
Users who need to arrange their icons need to press on Reset Home Screen Layout.
It is clear that you Reset Keyboard Dictionary when you need to reset your custom dictionary.
The option with Location and Privacy Settings reset is also understood as it will return your default privacy and location preferences.
When you might need to reset the iPhone:
*you have problems with joining networks
*you can't arrange your icons
*you notice odd behavior on the iDevice
*you wish your location settings or privacy stop being a mess