Free AT&T iPhone Unlock Offer For Unlockers
Now it's time to hand out gifts to our loyal customers and those who are here for the first time. You can factory unlock AT&T iPhone for free legally and without a fear to be locked again.
We provide the most accountable customer service in the unlocking industry, respect our members' privacy, and communicate regularly with members to assure their complete satisfaction and their consent at every step. We are authorised by PayPal company with SSL certificate and certified by TrustGuard service.
How to Get Free AT&T iPhone 6, 6+, 5S, 5C, 5, 4S, 4 Unlock
Attention: We provide free unlocking for clean (not blacklisted) and activated AT&T iPhone.
Our mission is to bring information to people that we are not scam website and offer real unlocking solution for any AT&T iPhone model. So our team starts a new campaign to prove that we are genuine and legit AT&T unlocking service.
All you need to do is to help us to promote our service. If you want to order unlock or we have already unlocked your iPhone and want to get another one at no cost you will get it.
Like our service but want to get a free factory unlock AT&T iPhone? Then you will get it because now we give great chance to everyone to enjoy unlocked iPhone at no cost.
Here below is a social form you can use. Simply Like us on Facebook, G+ and tweet about our service to get free AT&T unlocking ordering form.
Remember: Unfortunately not all iPhones can be unlocked for free even if device is not blacklisted. There are many reasons of the possible failure which depends on contract srtatus of iPhone at AT&T company. If your unlock will not go through, don't worry, we have a special Premium services that provide 100% unlock success rate but paid:
How to Get Every 3d AT&T unlock for Free
As we constantly taking orders and many people want to unlock not only one IMEI but more. We care about our clients and created membership program for all who would like to order more than one factory unlock.
If you register account at our site you will have the possibility to get AT&T USA iPhone factory unlock for free and enjoy all benefits of permanent unlock. But only under one condition:
Every 3d iPhone Unlock is Free For Our Consumers.*
If you are interested here below you will see how to get started.
Factory Unlock AT&T iPhone For Free
Step 1. At the top left corner of our home page you will see Login or Register option. So click Register.
Step 2. Then provide all needed info:
Login
Email
Name, Surname
Password
Note: Those of you who have already used our service, please, enter email which you used to order iPhone unlock (no PayPal addresses please).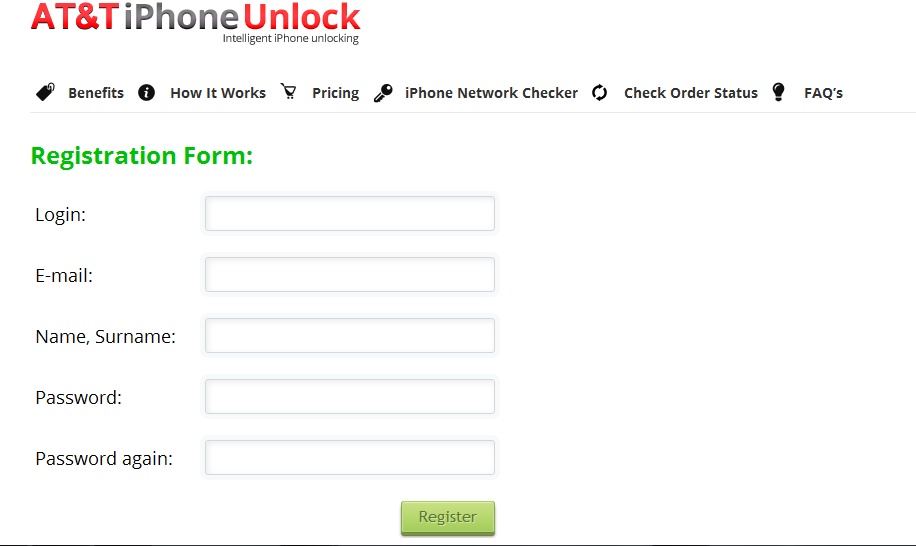 Once all the fields are filled click Register.
Step 3. When you register an account – log in: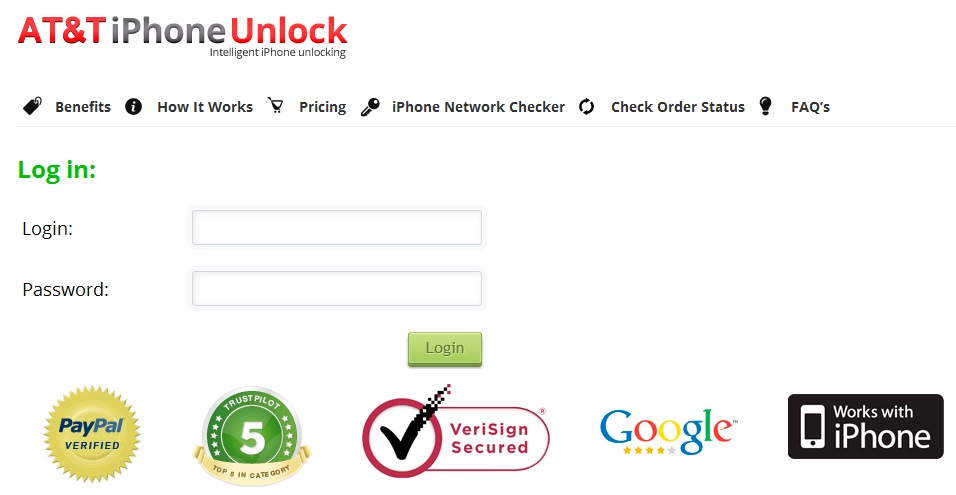 Step 4. After authorization you will be able to see how many unlocks you have ordered before and how many left to get at no cost and permanent unlocking solution.
In the middle you'll see a shadowed picture of the iPhone and after 3d unlock you will notice the full and clean image and active button "Get FREE unlock" below.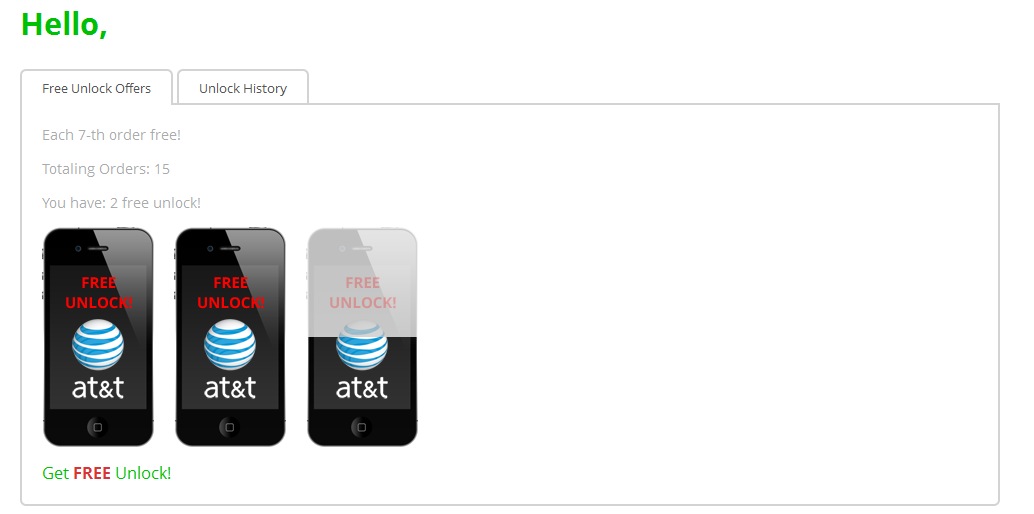 After you click it, enter IMEI and get unlock for free!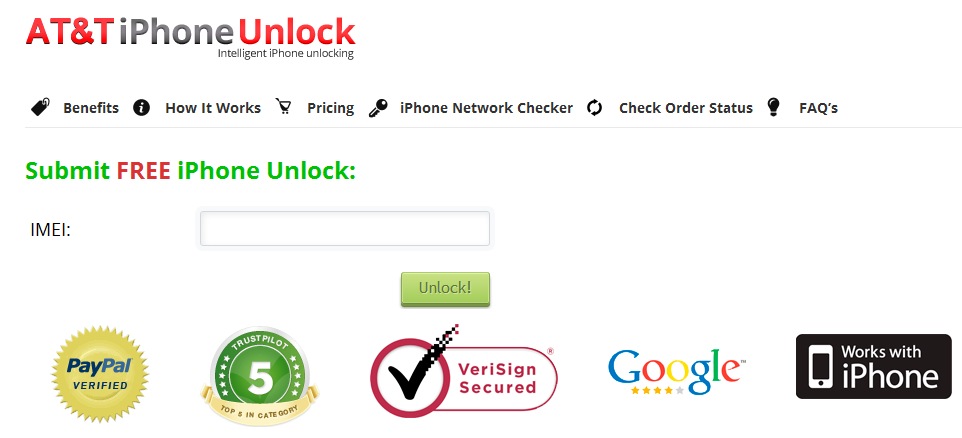 Also you can check your unlock history and find out when you got or can order free factory iPhone unlocking. Very easy and and there is no need to do some additional actions. Go to our Pricing category and start to order unlock according to our Terms and Conditions.
Be the big part of our unlocking community and get factory unlock iPhone AT&T free of charge!
*every 3d unlock from $9.99/$15 Regular package.