Thieves like to steal iPhones. No matter how hard Apple tries to protect its customers from thieves, bad guys keep hunting for the popular iDevice. With iOS 7 and Activation lock feature, it became harder to erase your personal data distantly, turn off Find My iPhone app and resell the smartphone that is running iOS 7 and up version of Apple firmware. Still bugs and different services can still allow third-party people bypass the security feature and restore the handset for the used gadgets market. But they will fail if iPhone is reported stolen or lost.
What to do when someone steals your iPhone? Let's answer this question from "nots." Let's see what you MUST NOT do when the iPhone was stolen. This can help organize your thoughts and think clearly.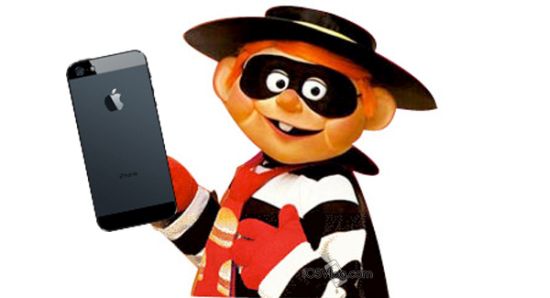 If iPhone Is Stolen
According to the NYT report, law enforcement officials do not advise users to track their stolen iPhone via Find My iPhone. This is probably the first thing you can think of doing after you find out that your smartphone is lost.
As one former police chief explains to The New York Times, the phenomenon of tracking the lost smartphone using Find My iPhone option is new, but it can get you in trouble. Some people actually go to places they should go. While lucky ones are successful, still "others have gotten hurt."
iPhone Stolen Check Can Hurt You
Some users even take hammers with them while tracking down the lost cell phone. Such weapon is useless against firearm, so anyone who got into this upset situation should not try to catch the thieve taking the law into their hands.
Do not risk your life for the gadget. Call police and report your stolen iDevice. Let the professionals do what they can do great. Let the police catch the thieves and return your iOS 7 smartphone. Stay safe and healthy!