Factory unlocked iPhone locked after update to iOS 8 is the issue that appears with the AT&T iDevices that run iOS 7 and upgraded to iOS 8. iOS 8 was released by Apple and had several updating, the last one is 8.1 version.
For users that decided to unlock AT&T iPhone or upgrade to iOS 8 should know this important information. Not to be relocked after updating to iOS 8.1 you need to activate iPhone after unlocking via WiFi.
Here we have short guide how to activate AT&T iPhone locked after update to iOS 8. Not to get into iOS 8 update iPhone relock problem follow this steps. Please note that iOS 8 is a little bit buggy. With this issue you can use again factory iPhone unlock service but you can pay twice to resolve this problem . we will provide you with correct AT&T iPhone activation after unlocking and helps your device to stay unlocked for long time. And also never again become relocked even after iOS 8 upgrading.
Important Note: We are not responsible for such iOS 8 bug and the service can't be refunded if factory unlocked AT&T iPhone got locked again after updating / restoring the firmware.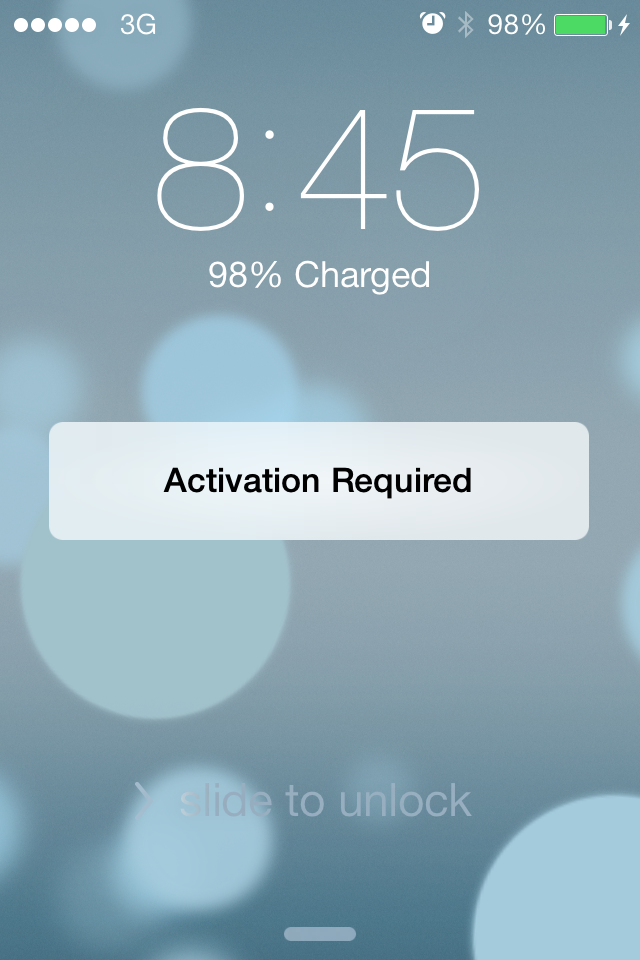 For those who are going to order iOS 8 AT&T iPhone factory unlock service you need:
Step 1. Before placing order for iPhone unlock please install iOS. In this case it is recommended to use WiFi update better than iTunes update.
Step 2. After running the new iOS 8 you can order factory unlock for locked AT&T iPhone .
If you have already unlocked your iPhone using factory unlocking service but still on iOS 7, please do the following :
Step 1. After receiving email that your iOS 7 iPhone has been unlocked, you should activate new unlocked status.
Step 2. Remember on this case use Wi-Fi iPhone activation guide not iTunes.
Step 3. Find an active WiFi connection.
Step 4. Take the original SIM card or remove the carrier your iDevice are locked to and insert other SIM that was not supported before.
Step 5. On the screen you'll see table "Activation Required"
Step 6. Connect your iPhone to active WiFi network and iOS system will do all the work needed and then activate your new status.
Step 7. After you iDevice has beeb activated you can install iOS 8 using WiFi or iTunes. You got rid from relocked problem.