Here is all useful information how to unlink phone number from iMessage. It sometimes happens that you have to switch from an iPhone to Windows phone or Android. And you may have noticed that it sometimes does not receive messages that other iPhone users have been sent.
You didn't notice it because you didn't get any of the messages. Although many your friends probably told you that they have sent you texts. The main reason is in iMessage, which is strongly tired with a phone number that belongs to an iPhone. And if you do not unregister phone number from iMessage, it will gather all the messages in one storage (Purgatory), and prevent them from being delivered to the new non-Apple phone. There are two ways to get a phone number out of the storage. They are described below.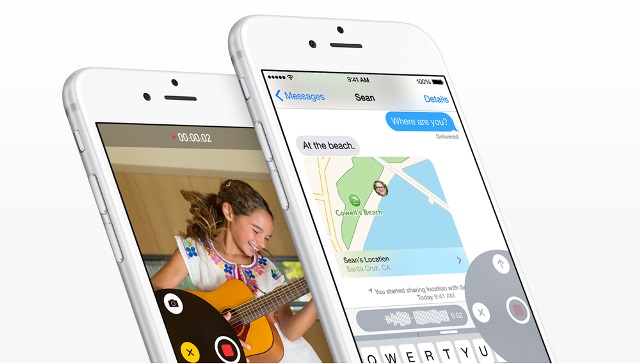 The first way to unlink phone number from iMessage is to simply turn off it on the iPhone while it's still active, before switching out SIM cards or switching service through a CDMA provider. Go to Settings on the phone and disable iMessage.
Another way to unregister phone number is to use the official de-registration service that Apple company offers users. You will receive a text message with confirmation code to complete the deactivation. That's why you need to have phone handy to complete this process.
Step 1. Hold the new phone with the same phone number active and nearby. You'll receive the confirmation code on it.
Step 2. Go to Apple.com official re-registration website and enter the phone number to deactivate iMessage for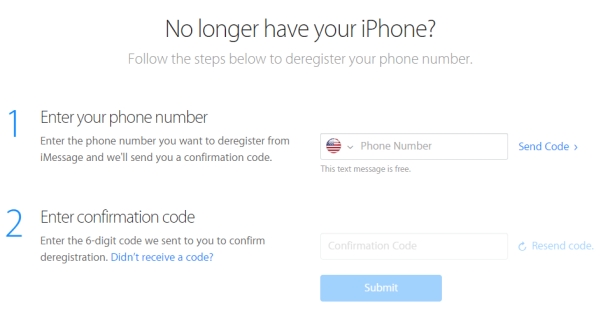 Step 3. Then you will get the SMS text with confirmation code. Now you need to enter that in the same website and choose 'Submit' to remove the phone number from the iMessage database.
These are  really needed methods for people who have switched to an Android or left an iPhone for some reason. You just need to disable or deactivating iMessage for the given phone number to prevent loosing received messages.