Do you have an iPhone locked to Verizon? Is your smartphone SIM free and you don't know which carrier has the best offer at the moment? Take a look at Verizon Double Data plan available for a limited time to subscribers who have one of the More Everything plans.
U.S. mobile companies are now trying to attract more families and friends and offer then the opportunity to share data between members of the family. Being able to double the data is actually nice, so if you think that this is something you might enjoy you should learn more about the deal.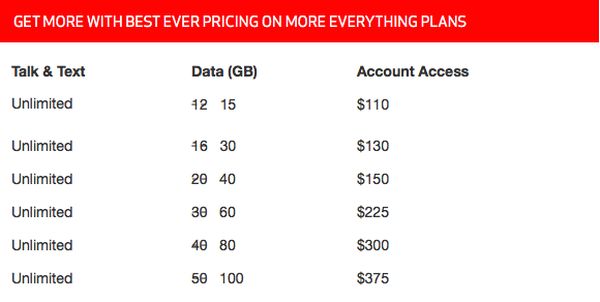 Verizon doubles data for some More Everything plans. Not all users are eligible to get this Verizon Big Red network plan. If you are eligible, you can get double monthly data for the same price you paid before. Right now More Everything Verizon iPhone 6 customers can get from 15GB to 100GB per month [along with unlimited text and talk] for $110-$375.
Verizon limited time Double Data offer is available in October. Do you think this is something interesting and worth getting? If you are already paying for More Everything plan, why not doubling your data allowance, right?