How can you turn off LTE on iPhone iOS 8? Is there an easy way for iPhone switching between 3G and LTE for your cellular data? Read this instruction and you'll be ready to switch your 2G / 3G / 4G for cellular connection. There is nothing complicated about this. It is as simple as when you switch on LTE iPhone 6, 6 Plus iOS 8 – 8.1 etc.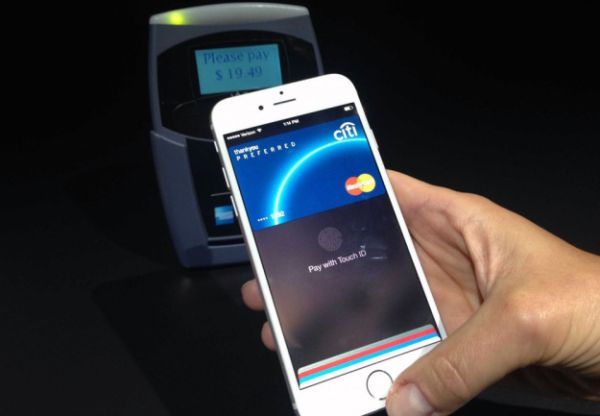 If you remember previous iOS 7 system and how iPhone switches between 3G and LTE, such option was gone after iOS 8 update. Apple has decided to remove it and users who liked to turn off 3G connection and use 2G slower network instead when being in the areas with poor 3G coverage couldn't do this any more in iOS 8. Thus it became hard to preserve your battery life and use reliable connection on the new operating system introduced by the Cupertino-based giant in September 2014.
How to Change 3G to 4G LTE iPhone on iOS 8.1
Step 1. Make sure you have installed iOS 8.1 as this feature doesn't work on earlier iOS 8 versions.
Step 2. Open Settings on your iDevice.
Step 3. Select Cellular / Mobile menu.
Step 4. Click on Voice & Data.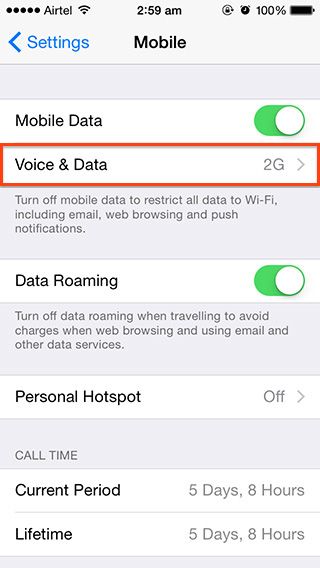 Step 5. You will see the list of available connections, including 2G, 3G and 4G LTE. Select the option you wish to use.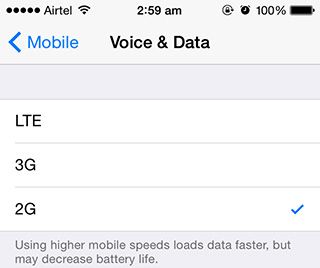 Step 6. Your gadget will now use the right speed for your cellular data.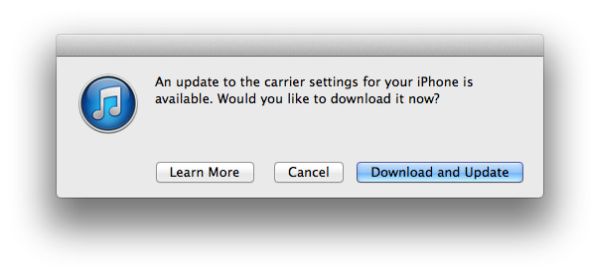 P.S. If you don't see the menu for Voice & Data you have to connect to iTunes and choose Check for Updates to select your carrier settings. Download the most recent settings and you'll get the option.