The long-expected iPhone 6s on sale date is approaching. This Friday, September 25, the new generation 'fruit' smartphones should be available in stores across the U.S. however Apple reported about iPhone 6s sold out already on its site ahead of the official public release.
It seems that customers who didn't pre-order the iPhone 6s Plus or iPhone 6s will have hard times finding the new models on the store shelves this week, at least in some areas across country.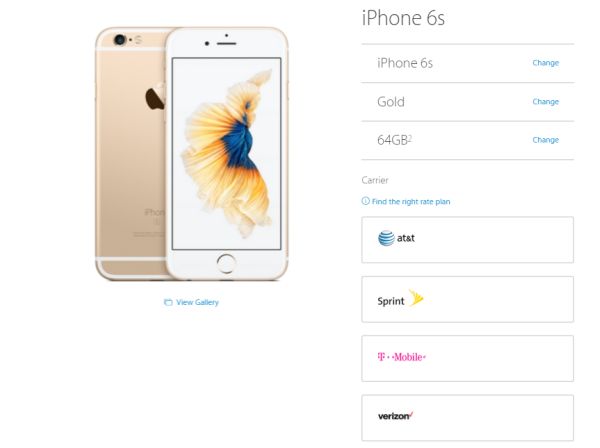 The news about Apple online store iPhone 6s sold out issue could create long lines of those consumers who wish to own this gadget and are planning to rush to the store on the launch day since the online store is out of stock.
The famous Cupertino-based company is already locking down walk-in iPhone sales in some states. While the new model goes on sale on September 25th you can still order it online however the fastest shipping date listed is already September 29th. This means you'll have to wait a few days before the device could reach you. However you cannot pick up your model in store on September 25th if you order it today or tomorrow.
We still don't know if the 's' lineup could beat the 2014 record when Apple solve 10 million units of its iPhone 6 and 6 Plus. Experts were skeptical about such a possibility but the 'fruit' giant reported high demand on the 6s Plus models with iOS 9 firmware pre-installed and assured that the pre-orders could possibly set up a new iPhone sales record in 2015.
You can still order AT&T iPhone 6s and Verizon iPhone 6s Plus this week to have them shipped overnight to you. The two carriers seem to have enough models in-stock to satisfy customers' needs.
Are you planning to get the never-locked iPhone 6s directly from Apple or purchase the contract model from any of the U.S. mobile networks?