Free WiFi on Verizon iPhone and a day before Thanksgiving named "Connection Day" in the USA were declared by Verizon and some of its partners. Verizon's first offer is free WiFi On Verizon iPhone in partnership with Gogo, Boingo and Jet Blue.
Between November 24 and December 24, if you're on a Jet Blue flight, you will get Wi-Fi session for free. Boingo and Gogo each of them offer 30 minute Wi-Fi sessions for free for one-time on the 26th for free — respectively in-flight and in airports.
Verizon subscribers also will get one more special gift. For any Verizon Wireless user who will sign up on webpage of the company's Connection Day there is very useful offer. He will get on their account credit of 1GB of shareable data for one-time, including another 1GB of data in the following billing cycle.
Verizon has a lot more offers just free Wi-Fi. Some of these free promotional machinations end with a fee. If you decided to try these offers not pay expensive fee please make sure you cancel every service before the free trials end.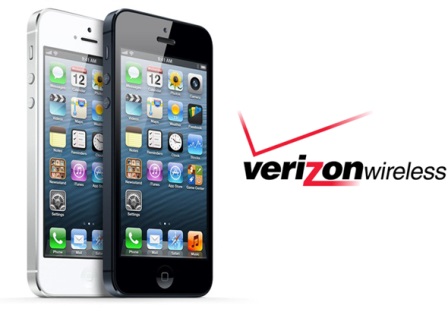 Free WiFi On Verizon iPhone Offers
Verizon, with free Wi-Fi, is also offers free movie and TV show that can be viewed with the app called Verizon FiOS Preview. This app goes live in Google Play. It seems that Verizon is also works with Apple. On November 26, the iOS maker will have a special free offer inside iTunes.
Pandora company offers a free week of Pandora One. It is the Internet radio provider's premium service.
Condé Nast proposes downloads of 17 different magazines for free among them are GQ and Vanity Fair.
It seems that it is all offers of free trial, but you also can get a few ads boosting you to sign up.
Amazon has few tricky offers. If you sign up for a two month trial you can get two free audiobooks from Audible. But after trial period will come to the end you will pay $15 per month for the full Audible service. If you're a Audible customer at current time you can't get the free downloads.
But Audible will give you a $10 coupon. It means that you must apply to your account within 60 days. If you have an Amazon account one more Amazon's offer is for you. It is 10 free songs you can add to your Amazon music library, and also10 free apps in the Amazon App Store.
Another promotion is 30-day free trial of Amazon Prime with all the frills that services offers including free two-day movie and shipping, also TV streaming. If you don't cancel Prime before the trial ends, you'll pay $100 for every year.
As you see, except free WiFi on Verizon iPhone you can get more offers from different companies. It is your choice to try them or not.