Apple introduces the new Apple Store carrier billing method in Germany. iPhone O2 users will be the first customers to try this option if they wish to. It is still possible to pay for different digital goods you get through iTunes via your gift card or credit card along with the new third option that is officially arrives this fall.
Carrier billing meaning. What is this service about? The famous Cupertino-based giant allows users to pay for different items from iTunes by linking their phone number to Apple account. This purchase price will appear in the next phone bill. Apple is currently working with O2 network [you can factory unlock iPhone from O2 carrier] only and the service is working in Germany for now.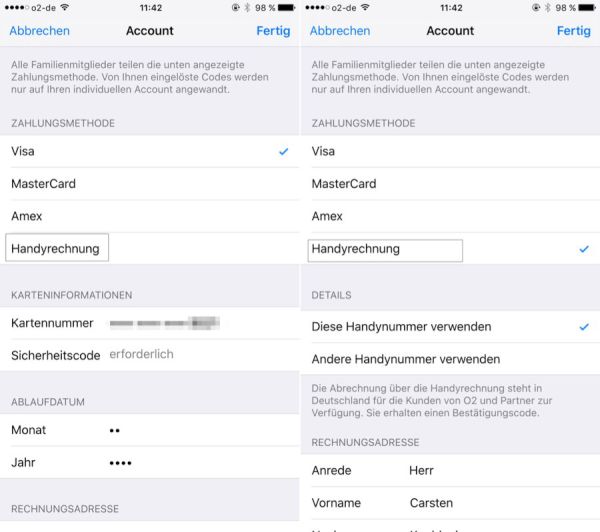 Apple carrier billing will soon be introduced in other countries. This is a great way to pay for goods when you don't have time or desire to use your debit / credit card or wish to pay for the purchase later on. iTunes carrier billing is tied to the carrier bill you get each billing cycle. If you prever using O2 carrier billing in Germany you will have to pay for both carrier services + purchase you made via iTunes in the same billing cycle.
Are you welcome to use only iTunes? The service is available for the whole store meaning you can purchase goods via carrier billing in iBook Store, iOS App Store and Apple Music.
Please note that all prepaid customers will see the price deducted from their phone balance right after purchase. Only data plan subscribers will see the purchase cost in their next bill.
The service is rolling out to both postpaid and prepaid O2 Germany users in November 2015.
It looks like Apple is testing its new option in Germany. Once everything is settled down it will most likely bring the service to China, India and other countries.