If you iPhone crashes when deleting apps then here is very useful guide for you. Some of users reported that using iOS 8, their iPhones crashed when trying to delete an app. They could do anything when this happened. All they could do was to wait an excruciatingly long time for the delete option to finally did it work.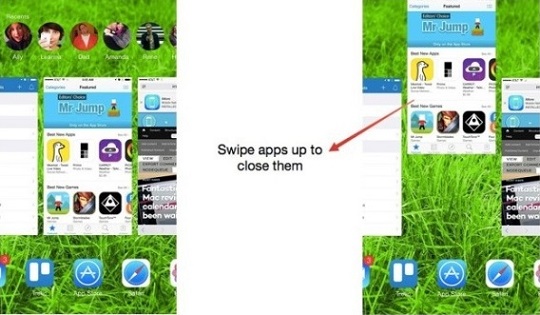 It seems that not everyone experienced this issue but those that do seem to typically have the following things in common:
Lots of apps installed on your iPhone or iPad (200+)
Majority of apps are running in the background
iOS 8.0 software update or higher
Happily, there is a way to stop the crashing issue from happening, at least until Apple company will develop a permanent issue fix.
How to Fix iPhone Crashes When Deleting Apps
This issue seems to result from a way iOS handles memory. Closing all open apps from the multitasking section of iOS before trying to delete an app solves the problem. If you don't know how to do that, please follow these steps to do it with ease:
Step 1. Double click your Home button on your iPhone or iPad to bring up multitasking.
Step 2. Swipe all open apps up in order to close them.
Step 3.You can touch and delete up to three apps at once to save time
Step 4. Once all the apps have been closed, try deleting an app again. After that the iPhone crashes when deleting apps issue should be gone.