According to the recent reports, users can get the new Verizon iPhone 5 with an unlocked SIM card. Thus owners of GSM micro SIMs and nano-SIM card can use other networks with their device, and are not locked to Verizon contract only.
Is it true? Why are iPhone 5 SIM slots unlocked? We can answer these questions today.
Unlocked SIM Slot Requirement
Yes, it is true that Verizon offers unlocked iPhone 5 devices. This is the requirement by FCC Network Access Regulations, and the mobile operator can do nothing about it. They are only left to leave the sixth-generation handset with SIM slots unlocked and allow device holders to trim a micro-SIM card into a nano-SIM or use an original nano-SIM card from a GSM carrier such as AT&T, for example.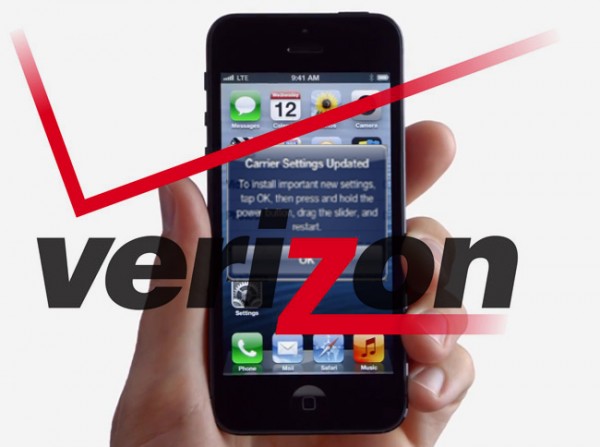 If last year Verizon could remotely relock the gadgets, this year the company will not do so. Yes, last year the operator unlocked Verizon iPhone 4S /4 units after two months only.
As FCC requires for Block C, all companies that are using the 700 MHz spectrum must unlock their SIM card slots, and this is the spectrum used by Verizon for the LTE network. I am sure that a lot of iPhone 5 features users who got their gadget from Verizon are happy to hear this.
Letai??i??s see what exactly the Block C paragraphs say about this requirement. As the FCCai??i??s CFR confirms, smartphone locking is prohibited, ai???No licensee may disable features on handsets it providesai??? to users and thus they cannot do anything to prohibit the use of iPhone 5 on other operatorsai??i?? networks (Title 47 Part 27.16).
Unlocked iPhone 5 and Other Networks
Even though you can get an unlocked iPhone 5 from Verizon it will not work on LTE networks of AT&T. You can use it for 3G networks only if you choose T-Mobile or AT&T and decide to transfer some information or call your friends. Still your device will support some international LTE networks. Which ones? Apple can give you the answer if you visit LTE information page on Appleai??i??s official website. But don't forget thatyou can unlock T-Mobile as well as unlock AT&T iPhone.
Here is the list of bands supported by different iPhone 5 models.
Sprint offers consumers SIM-locked sixth-gen iPhones that can be unlocked after 3 months to use the device while traveling to foreign countries. AT&T can unlock off-contract devices.
Just keep in mind that you and only you are to select your iPhone 5 carrier.